Tortellini in Spinach Garlic Cream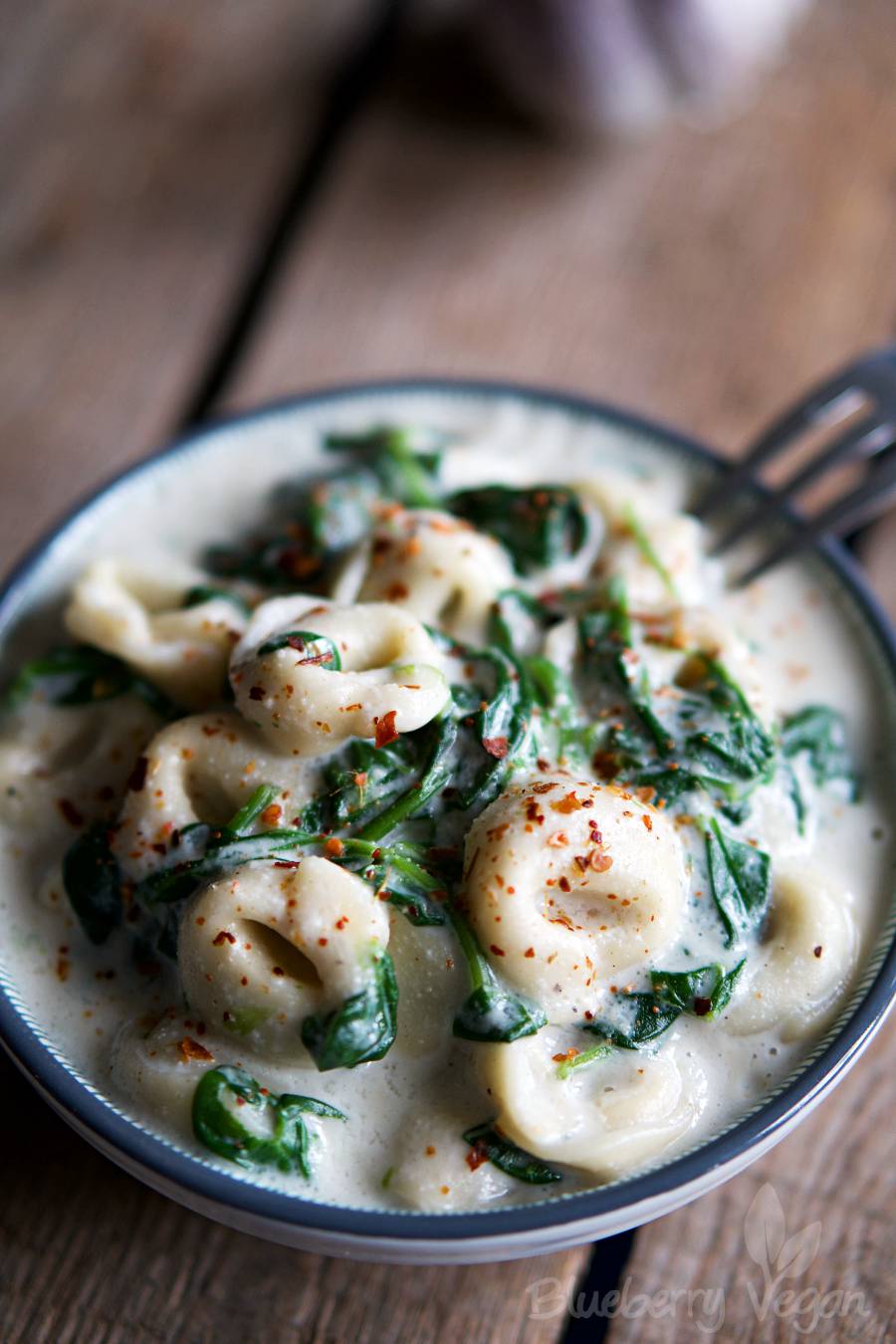 2 hands full cashews - alternative 2 heaped tbsp cashew butter
250 ml (1 cup) water
1 - 2 cloves garlic
1 tbsp nutritional yeast
1/2 tsp salt
1/4 tsp pepper
1 pk. vegetable tortellini
4 hands full spinach
chili flakes
Cook the noodles accordingly to the instructions on the package. Wash the spinach and add it two minutes before the noodles are done. Drain and pour in the pot again.
Grind the cashews with the Personal Blender and blend with the other ingredients until smooth. Pour over the noodles and bring to boil. Cook for about two minutes until desired consistency.
Arrange the noodles on two plates and sprinkle with chili flakes.
If you don't have a grinder or high-speed blender, use cashew butter for a smooth sauce. Find info about my
Personal Blender
here.
Recipe by
Blueberry Vegan
at https://www.blueberryvegan.com/de/tortellini-in-spinat-knoblauch-rahm/