Quick Yoghurt Rolls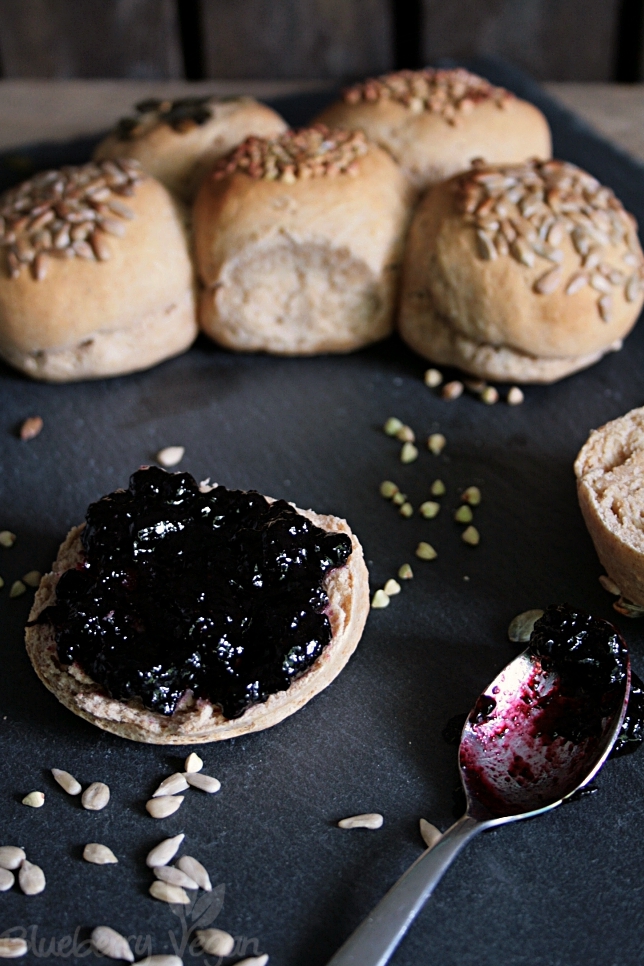 Ergibt/Yield:
6 small rolls
150 g (5.3 oz) white flour
100 g (3.5 oz) wholemeal flour
1 1/2 tsp baking powder
175 g (6.2 oz) soy yoghurt
1 1/2 tbsp neutral tasting oil
1/2 tsp salt
3 tbsp seeds - I used each 1 tbsp sunflower seeds, pumpkin seeds and buckwheat
Knead all ingredients into a smooth dough. Line a baking tray with parchment paper and preheat the oven to 200° C (400 ° F).
Divide the dough in six pieces and roll them into balls. Press them into the seeds and place them next to each other on the baking tray, flatten a little.
Bake in the oven for about 25 minutes until the rolls start to brown. Serve warm.