Jackfruit-Tuna-Salad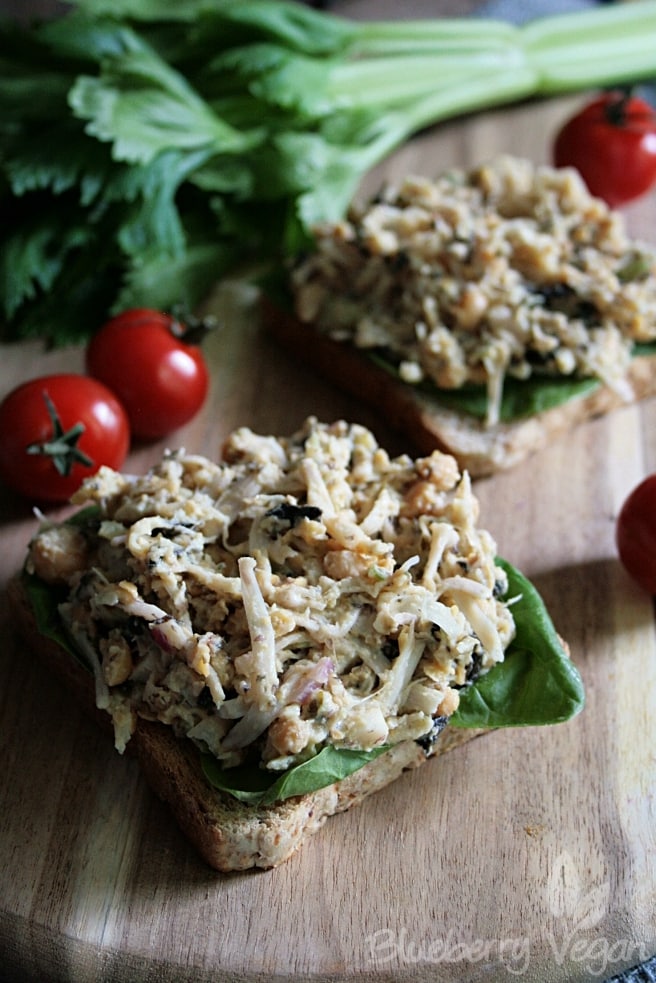 1 can young, green jackfruit in brine
1 can chickpeas
4 tbsp vegan mayo
2 tbsp celery stalk, shredded
1 tbsp pickled cucumber, shredded
1 sheet nori
lemon juice
salt
pepper
some dill - optional
each 2 slices of (whole wheat)toast per person
a couple lettuce leaves
to taste:: tomato and cucumber slices
Drain the jackfruit and chickpeas and rinse them. Pull the jackfruit with your fingers in small fibrous pieces.
Mash the chickpeas in a bowl until chunky, cut the nori sheet with scissors into little snippets. Add the rest of the ingredients and combine well. Season to taste with salt and pepper and let infuse in the fridge for at least 30 minutes.
Toast the bread, garnish with lettuce and pour a big blob of tuna salad on it. Garnish with tomato or cucumber slices or serve with.