Porridge with Blueberries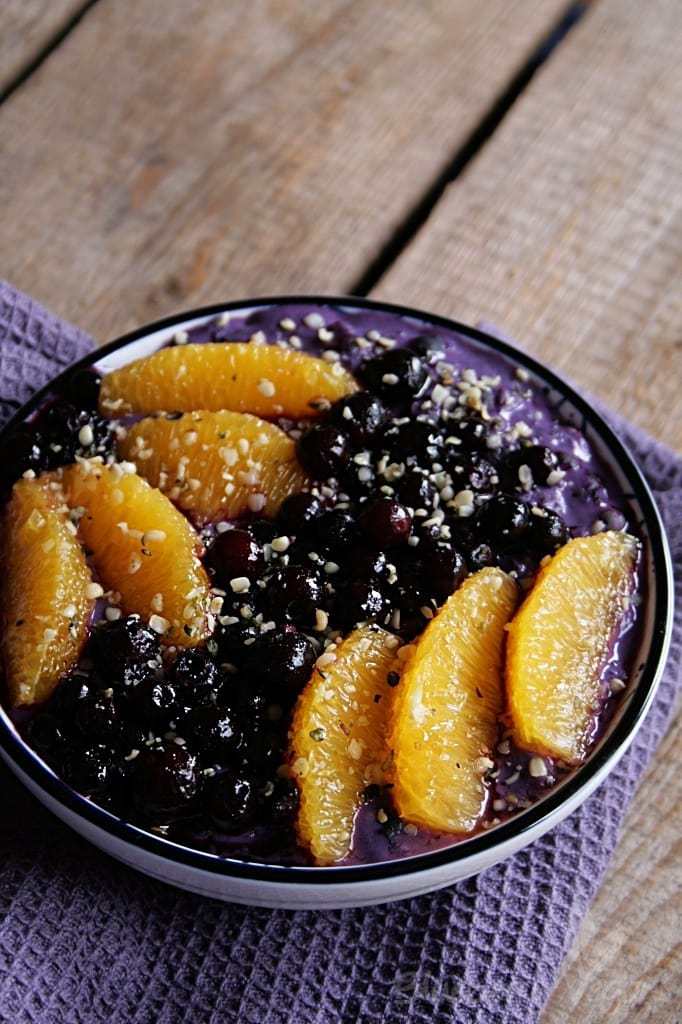 40 g (1.5 oz) rolled oats
200 ml (3/4 and1 tbs) non-dairy milk
150 g (5 oz) frozen wild blueberries
1/2 orange
1 tsp hemp seeds, hulled
Peel the orange and split into sections.
In a pot bring the oats, non-dairy milk and 2/3 of the blueberries to boil. Reduce the heat and let simmer while stirring for about 5 minutes.
Turn off the stove and cover the pot with a lid. Let the porridge gush for 5 minutes.
Then pour the porridge in a bowl and decorate with orange and blueberries. Sprinkle with hemp seeds.
You can also use cherries, strawberries or other fruits to prepare this meal. Also cacao nibs or chopped nuts taste delicious when sprinkled over the porridge.
Recipe by
Blueberry Vegan
at https://www.blueberryvegan.com/de/porridge-mit-blaubeeren/