Spelt Buttermilk Kaiserschmarrn with fresh Berries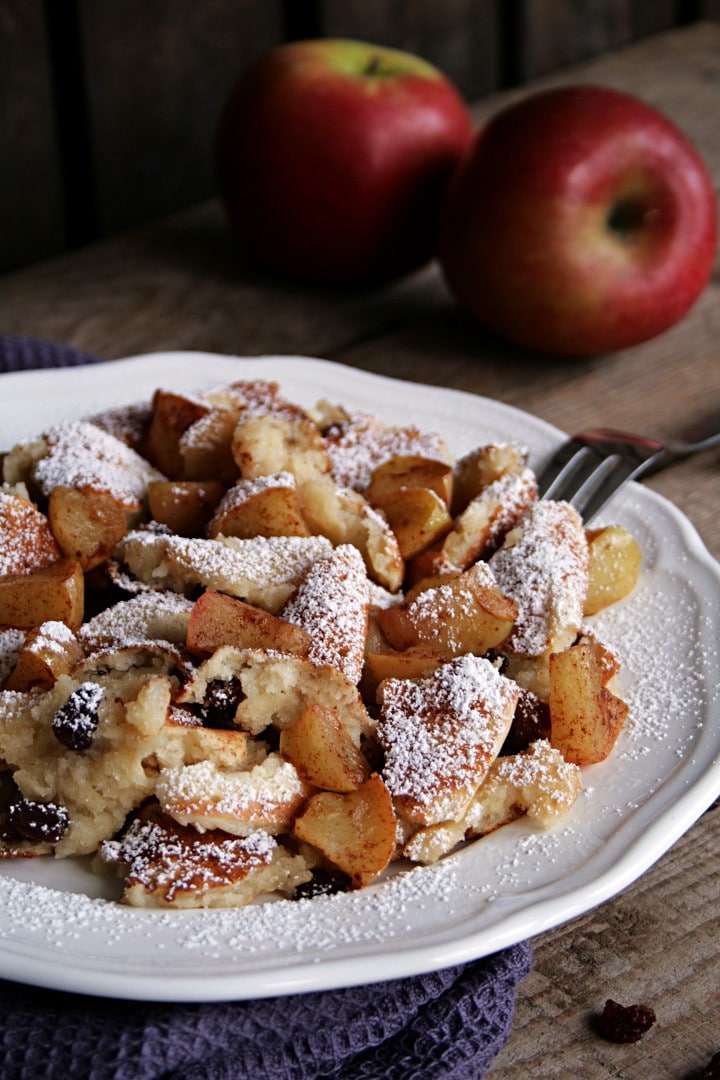 75 g (1/2 cup) spelt flour
1 tsp baking powder
125 ml (1/2 cup) soy milk
1 tsp apple cider vinegar
1 tsp vanilla extract
1 tbs agave nectar
1 tbs neutral tasting oil
two handful berries
1/2 tsp powdered sugar
a few drops oil for the pan
Mix the soy milk with apple cider vinegar and let curdle for about 3 minutes. Then stir in vanilla extract, agave nectar and oil.
In a small bowl combine flour and baking powder, pour over the wet ingredients and mix with a whisk. Let well for about 5 minutes.
Heat up a non-stick pan to medium heat and brush with some oil. Then pour in the batter and wait until all bubbles have burst, the turn and tear apart with two wooden spoons. Let brown for another 2 - 3 minutes then arrange on a plate, sprinkle with powdered sugar and decorate with berries.
You can bake some blueberries in the batter - delicious!
Recipe by
Blueberry Vegan
at https://www.blueberryvegan.com/de/dinkel-buttermilch-schmarrn-mit-frischen-beeren/