Asian Rice Noodle Salad with Asparagus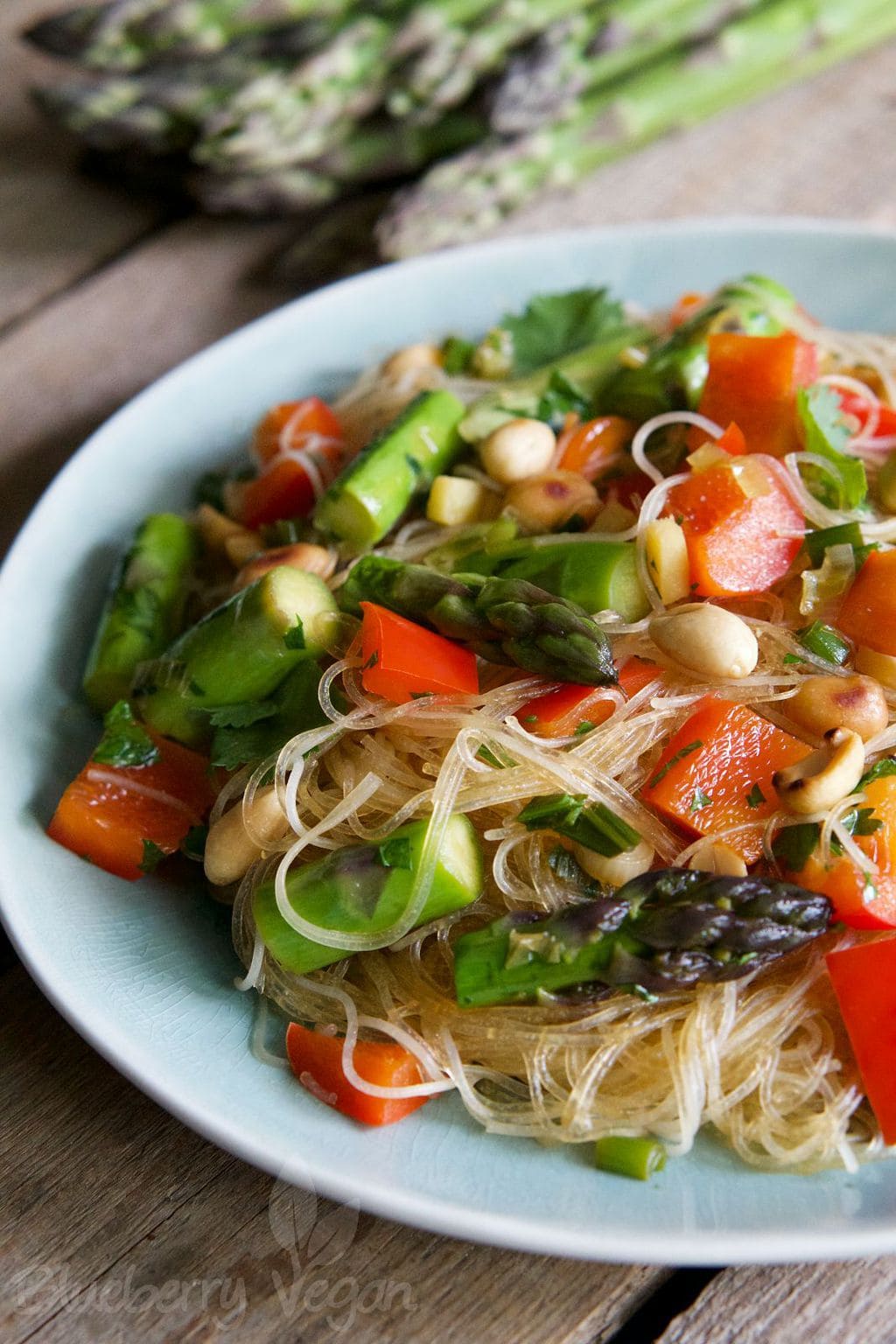 120 g ( 4 oz) thin rice noodles
1 spring onion
1 red bell pepper
6 spears green asparagus
1 thumbnail ginger
1 red chili pepper
30 g (3 tbsp) peanuts
1 tbs parsley, chopped
1 tsp cilantro, chopped
1 tbs sesame oil
1 tsp lemon juice
2 tbs soy sauce or tamari
Cook the rice noodles according to the package instructions. Cut with some scissors in the noodles 2 - 3 times to shorten them a little, then drain.
Slice the spring onion and chili, cut the bell pepper in stripes and the asparagus in small pieces.
Chop the peanuts roughly and the ginger finely.
Heat the oil in a big pan and sautée the asparagus for about 1 - 2 minutes. Then add peanuts, chili, bell pepper, ginger and spring onion and sautée for another 1 - 2 minutes.
Add the herbs, lemon juice and soy sauce and fold in the noodles. Arrange on two plates and serve luke warm .
Recipe by
Blueberry Vegan
at https://www.blueberryvegan.com/de/asiatischer-reisnudel-spargel-salat/