Pulled Mushroom Bites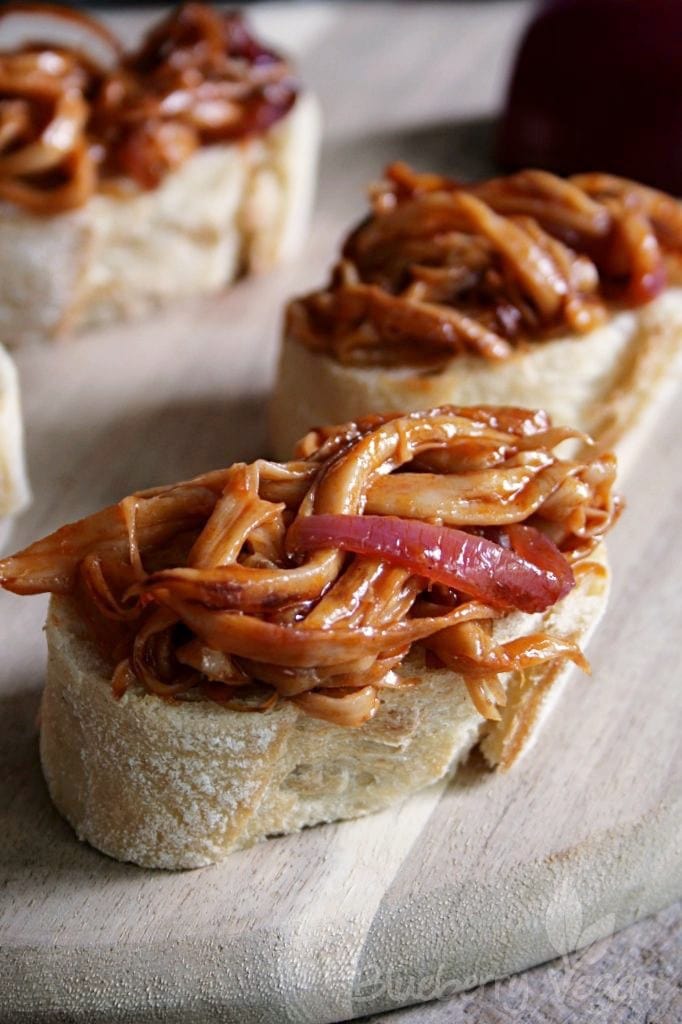 Ergibt/Yield:
4 - 6 Portions
3 medium-sized king oyster mushrooms
1 onion
2 tsp oil
2 tbsp barbecue sauce
Bake the king oyster mushrooms in the oven at 180° C (360° F) for about 15 minutes until they start to shrivel, let cool a bit.
Cut the onions in strips. Pull apart the mushrooms with a fork. Heat oil in a pan and fry the mushrooms and onions until they brown. Remove from the stove and stir in the barbecue sauce.
Slice the baguette and arrange the pulled mushroom on it.