Colorful Tortellini Salad with Tofu-Mayo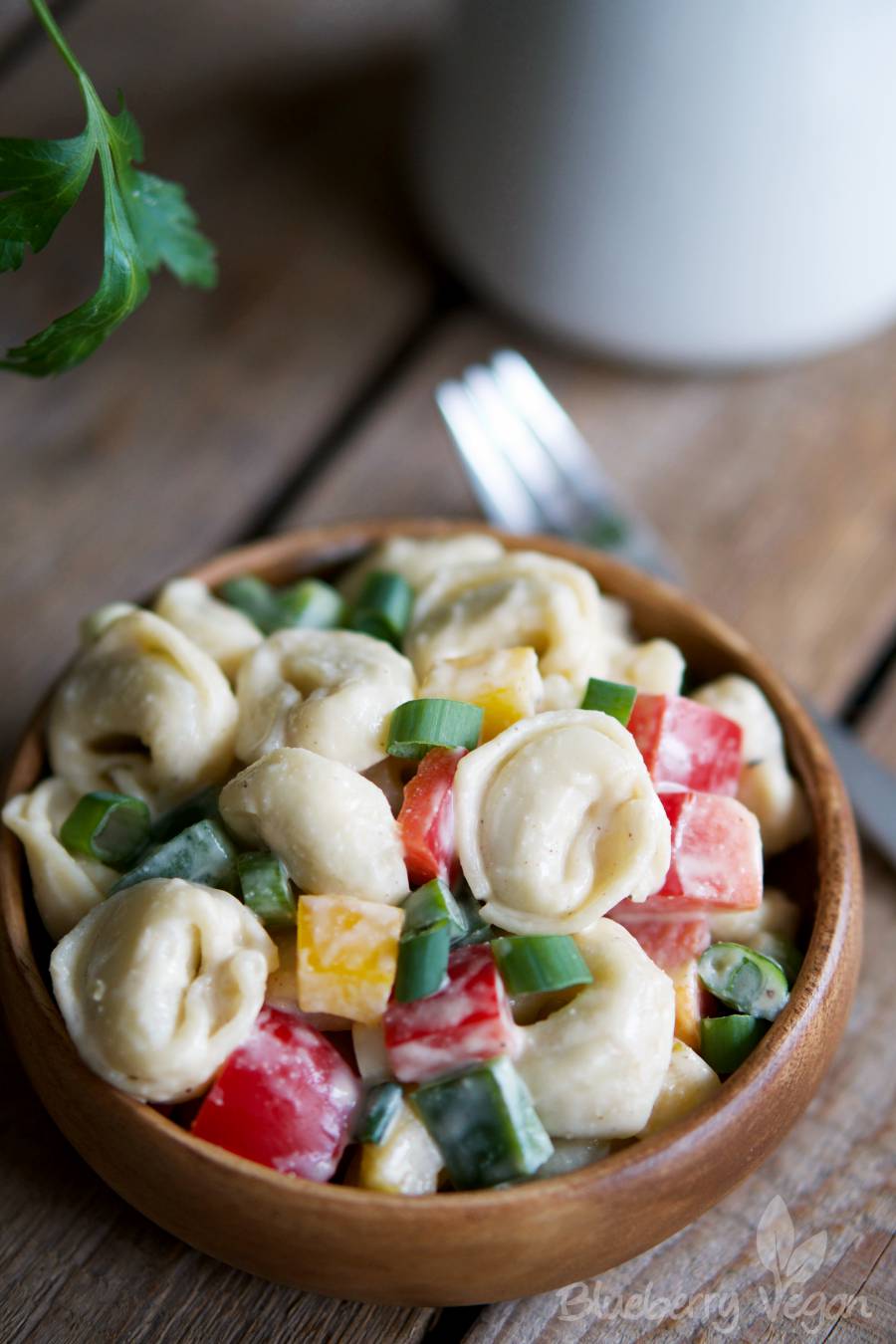 Ergibt/Yield:
6 - 8 Portions
2 Pk. alnatura vegetable tortellini or any other vegan brand
1 bunch spring onions
1 red bell pepper
1 yellow bell pepper
1 green bell pepper
salt
pepper
150 g (5 1/2 oz) silken tofu
50 g (1 3/4 oz) cashews, ground
1 tsp mustard
1 tsp lemon juice
2 tsp herb vinegar
1/2 tsp salt
Prepare the tortellini accoring to the package instructions, drain and rinse cold for a few seconds.
For the mayo blend all ingredients in the Personal Blender or any other blender until smooth and airy.
Slice the spring onions and dice the bell peppers.
When the tortellini are lukewarm combine all ingredients in a big bowl and season with salt and pepper. Let sit in the fridge for at least an hour. Season to taste with salt and pepper before serving.
Recipe by
Blueberry Vegan
at https://www.blueberryvegan.com/de/bunter-tortellini-salat-mit-tofu-mayo/