Chocolate Hazelnut Croissants with Homemade Chocolate Hazelnut Spread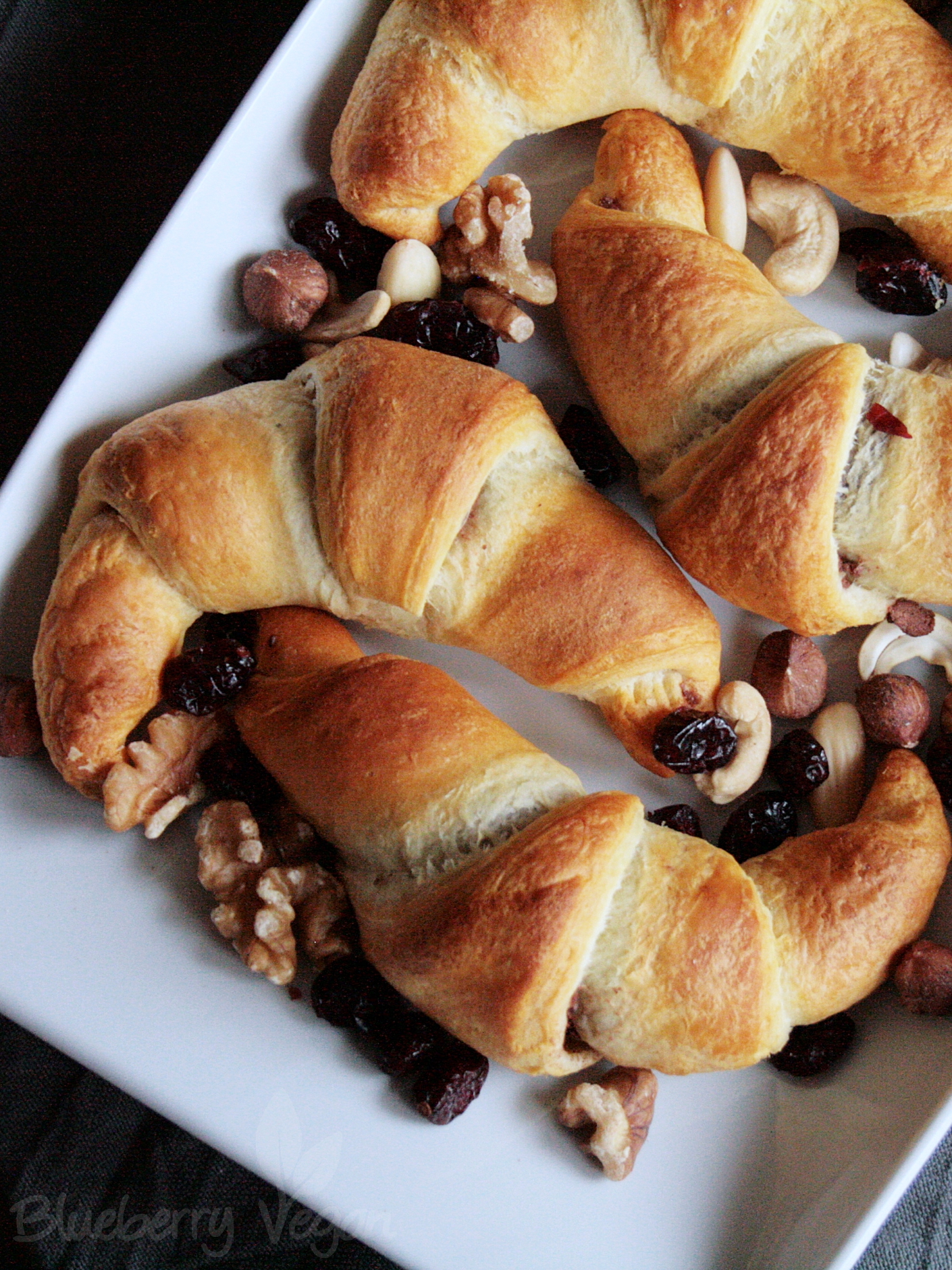 Ergibt/Yield:
6 croissants and 2 small jars of spread
200 g (7 oz) hazelnuts
100 ml (1/3 cup plus 2 tbsp) agave nectar or maple syrup
3 tbsp (raw) cocoa powder
1/4 tsp ground vanilla
1 pinch salt
3 - 4 tbsp non-dairy cream or water
1 pack Pillsbury crescents
Spread the hazelnuts on a baking tray and bake in the oven for about 10 minutes at 160° C (320° F), let cool.
Chop the nuts in your food processor until a nut butter forms. It takes about 10 minutes in my machine. Scrape down the nuts from the side from time to time.
Add cocoa powder, vanilla and syrup and mix well.
Last pour in the cream or water little by little until it reached your preferred consistency.
Preheat the oven to 200° C (400° F), line a baking tray with parchment paper.
Unroll the dough and spread a little chocolate spread on it, then roll up, form a crescent shape and place on the baking tray.
Bake in the oven for 10 - 15 minutes until golden.
Keep the spread refrigerated and use within a week. Also try it on freshly baked bread.

If you want to make this spread and don't have a food processor use store-bought hazelnut butter and mix with the other ingredients.
Recipe by
Blueberry Vegan
at https://www.blueberryvegan.com/de/schoko-nuss-croissants/