Red Lentil Curry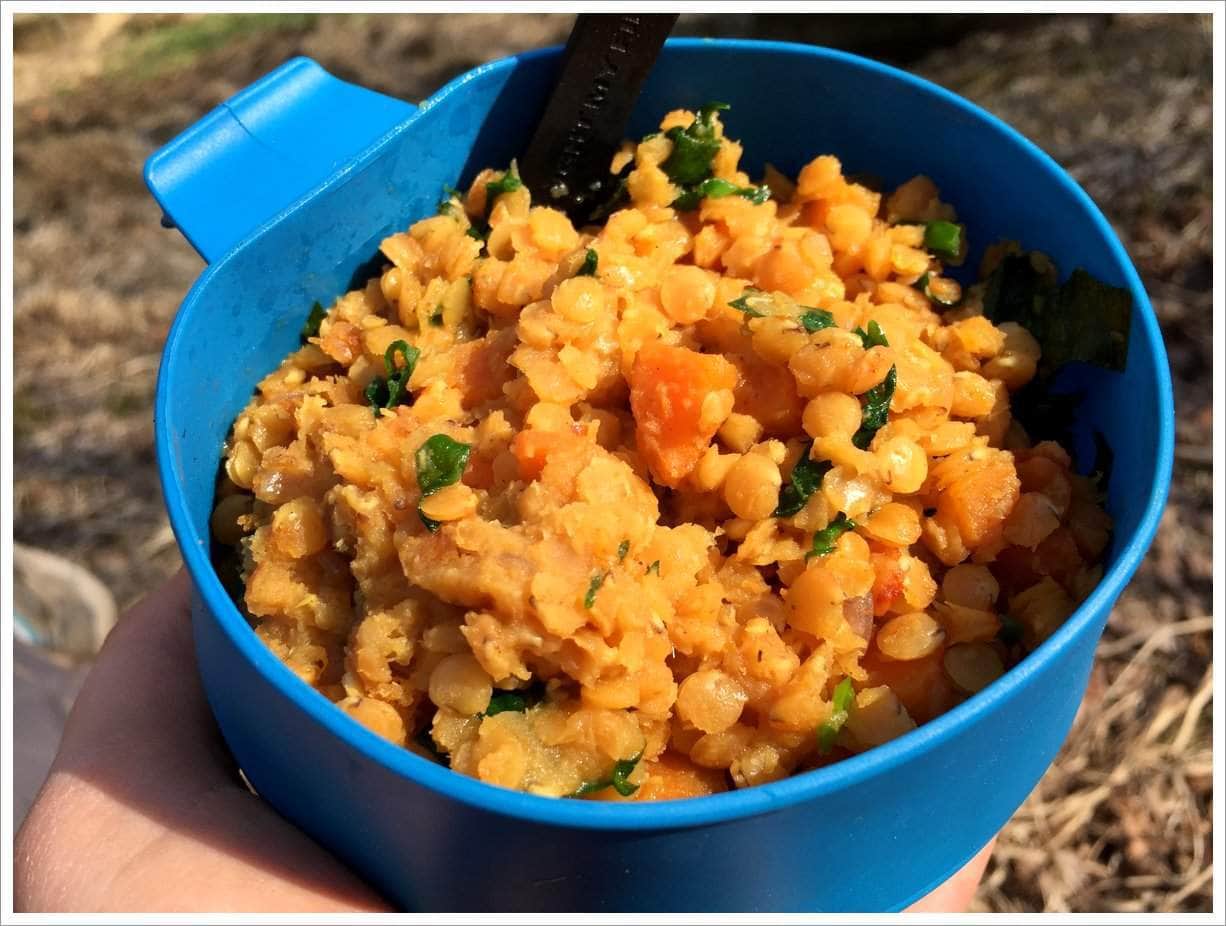 Ergibt/Yield:
2 big portions
1 onion
1 heaped tbsp yellow curry paste
1 tbsp oil
2 medium carrots
1 1/4 cups red lentils
1 hand full wild garlic
1 tbsp instant vegetable broth
salt
pepper
Cook the rice in 2 cups of water until soft.
Finely dice the onion and carrots and sauté in hot oil. Then stir in the curry paste and briefly sauté.
Add the lentils and the instant broth and add water until covered. Let simmer for 10 minutes, stir occasionally.
Roughly chop the wild garlic and stir in. Season to taste with salt and pepper and serve with rice.