Mushroom Risotto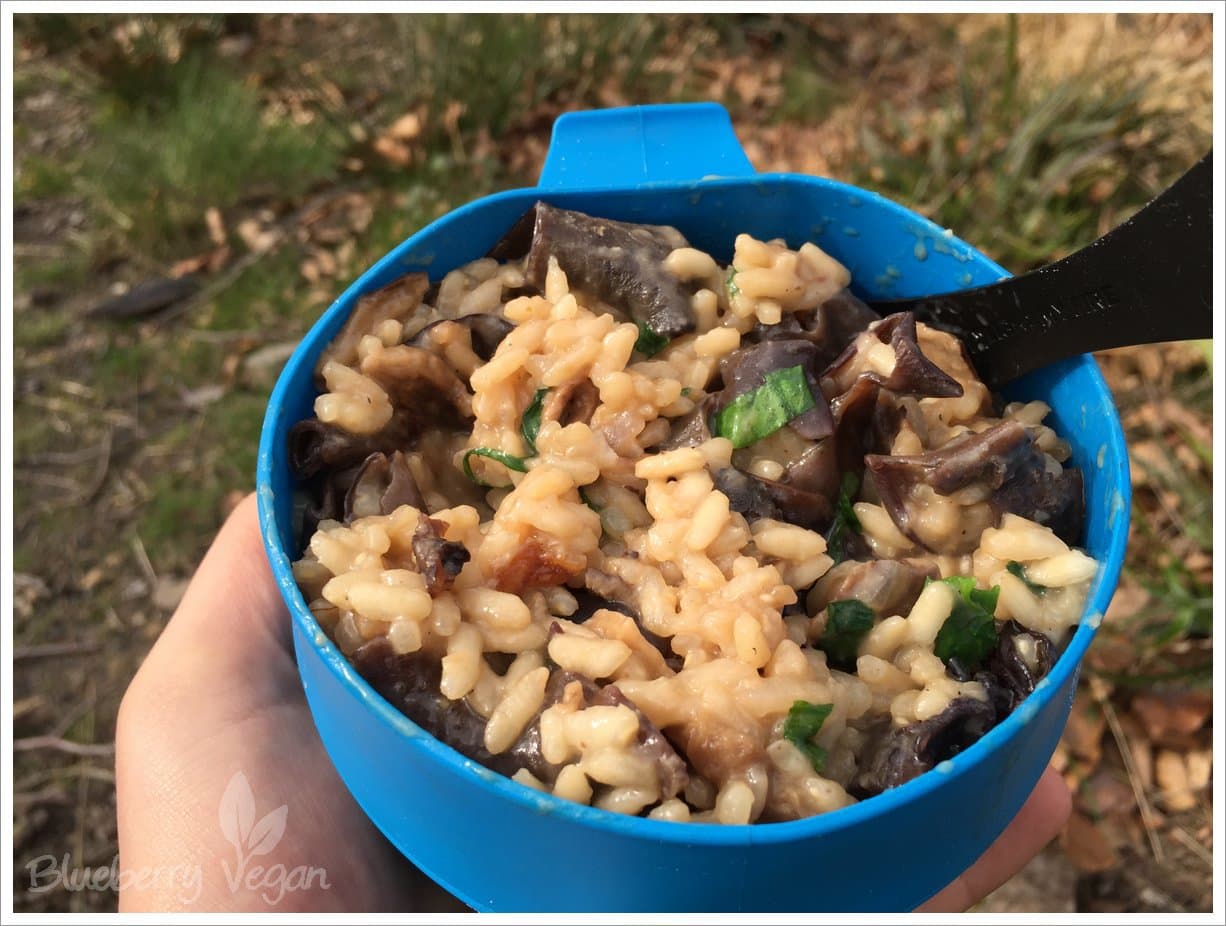 250 g (8.8 oz) risotto rice
40 g (1.4 oz) dried mushrooms (a mixture of mushrooms, shiitake, king oyster mushrooms, porcini)
1 tbsp oil
1 onions
1 tbsp instant vegetable broth
2 tbsp soy milk powder - alternative 1/2 cup non-dairy cream
1 heaped tbsp nutritional yeast flakes
1 small hand full wild garlic
salt
pepper
Cover the mushrooms with boiling water and let steep for 10 minutes, then drain.
Sauté the onion in hot oil. Add rice and fry for a few minutes. Then add the mushrooms and vegetable broth and add some water (aboút 1/2 a cup).
Stir occasionally and let the rice absorb the water, then add some more and keep on stirring. Proceed until the rice is soft.
Roughly chop the wild garlic and add to the risotto. Season with soy milk powder, nutritional yeast, salt and pepper. Arrange on two plates.