Quick Veggie Broth with Semolina Dumplings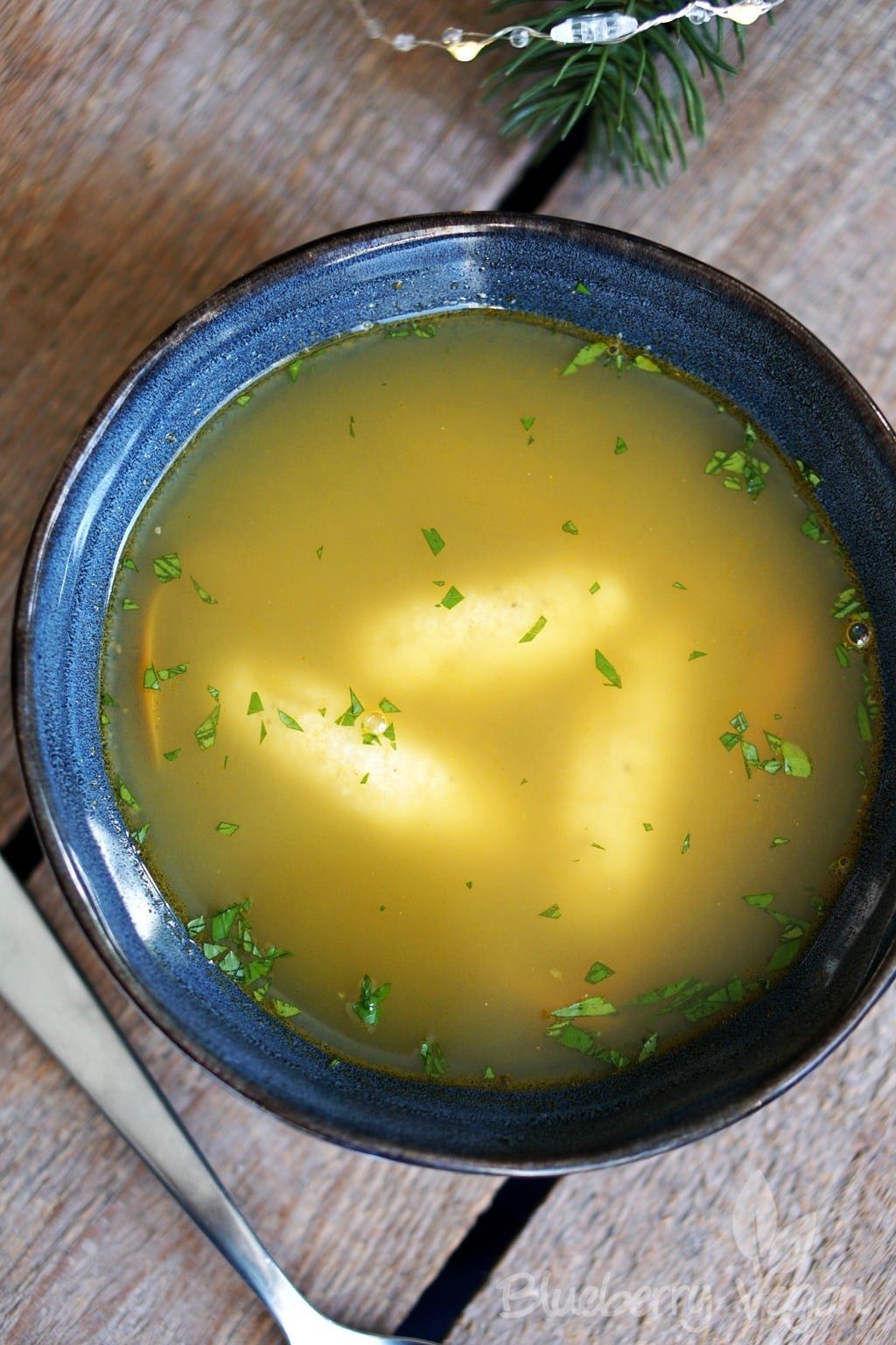 some carrots strips
parsley, chopped
1 tsp (golden) flaxseed, ground
1 tbsp water
20 g (0.7 oz) vegan butter
60 g (2.1 oz) semolina
75 ml (1/3 cup) water
salt
pepper
ground nugmet
Stir in the veggie stock paste into the water and bring to a boil. Season with pepper and add a few carrot strips if you like.
For the dumplings, stir together flaxseed and 1 tbsp water and allow to gel. Melt the butter in a small saucepan, add the remaining ingredients including the flaxseed and stir well. Sautè for a few minutes until the mixture is firm and shiny.
Section the dough and shape into small, elongated dumplings. Turn off the stove and add the semolina dumplings to the broth. Do not boil the broth after adding the dumplings or they will fall apart.
Let the semolina dumplings steep for 10 minutes. Then pour the soup into two bowls and sprinkle with parsley if you like.
Recipe by
Blueberry Vegan
at https://www.blueberryvegan.com/de/schnelle-gemuesebruehe-mit-griesskloesschen/