Tarte Tatin with Pear and Walnuts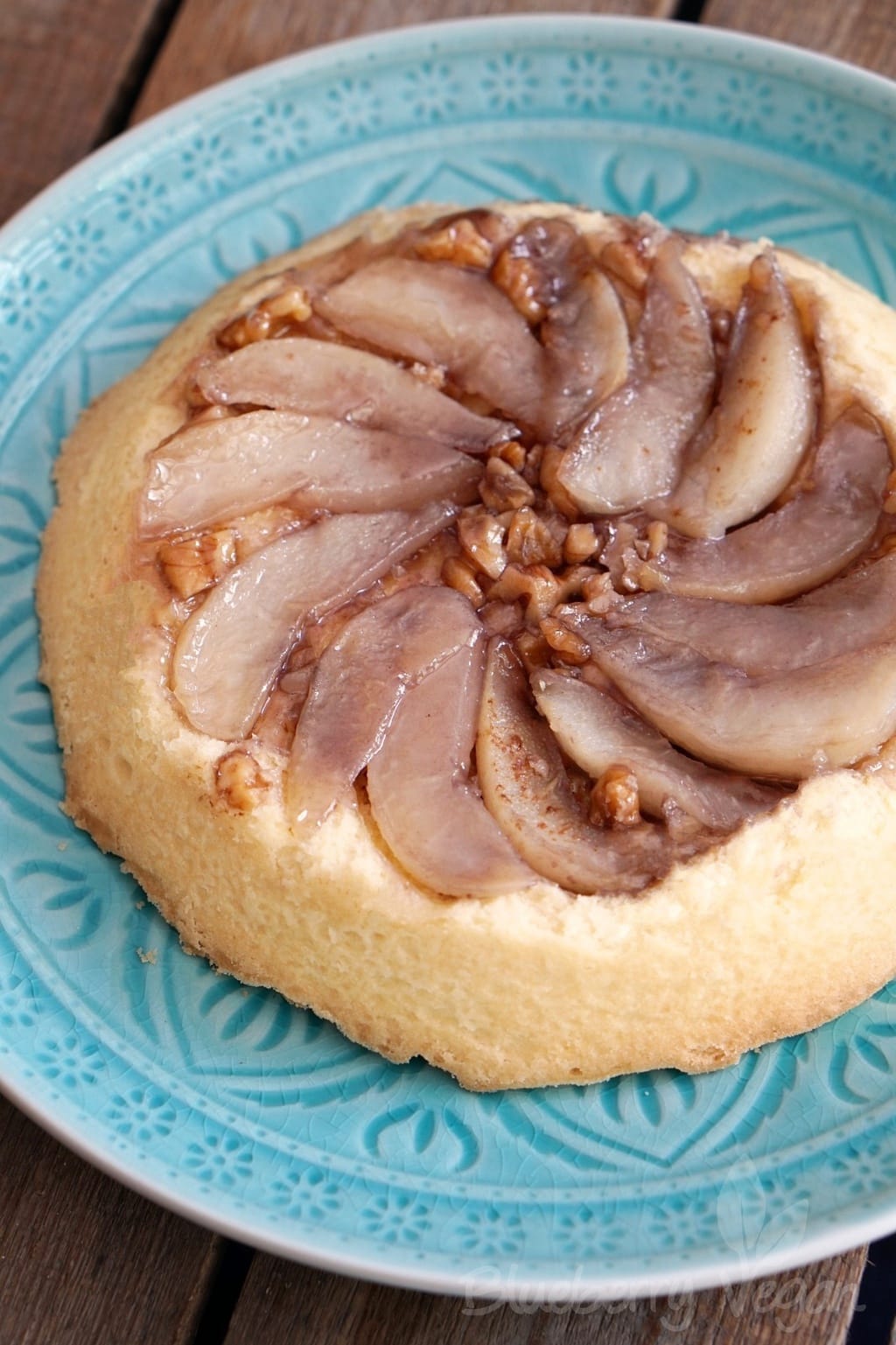 200 g (7 oz) flour
60 g (2 oz) sugar
1 pinch salt
100 g (3.5 oz) vegan butter - in small pieces
1 tbsp soya milk
4 - 5 tbsp sugar
2 - 3 pears
2 hands full walnuts
1 pinch cinnamon
For the shortcrust pastry, knead all the ingredients thoroughly with your hands, place in the fridge. Preheat the oven to 180 ° C. Peel the pears and cut into evenly thick slices. Chop the walnuts.
Cover the bottom of a 26 cm - 10 in cast iron pan with sugar and add a few dashes of water. Arrange the pear wedges on top. Heat the pan and let the sugar caramelize. While the sugar is bubbling, add the walnuts to the pan and sprinkle with some cinnamon. Once the caramel gets color, remove the pan from the heat.
Roll out the dough to the size of the pan and close the pan with it. Bake in the oven in the upper third for about 15 - 20 minutes until golden brown.
Of course, the Tarte Tatin also tastes traditionally with apples. Then I would add hazelnuts. But I can also imagine it with nectarine or apricot and almonds.
Recipe by
Blueberry Vegan
at https://www.blueberryvegan.com/de/tarte-tatin-mit-birne-und-walnuessen/