Vegan Liverwurst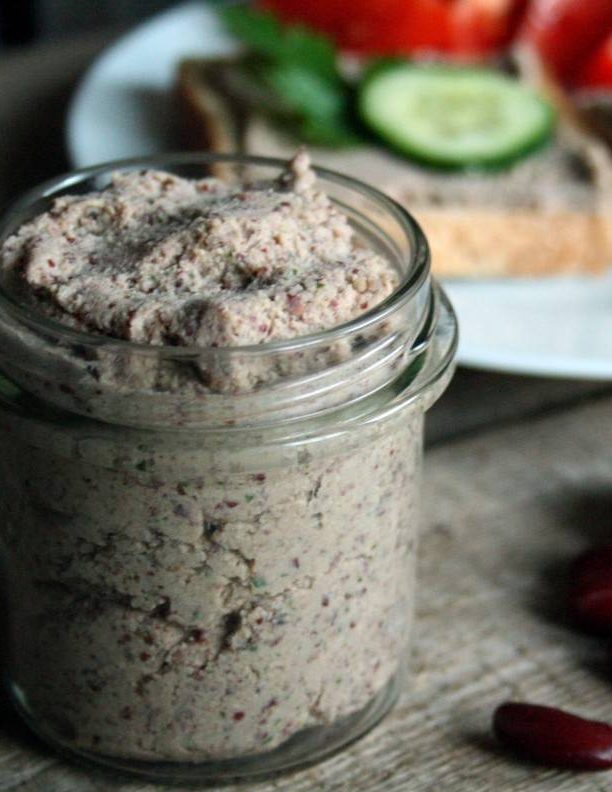 Ergibt/Yield:
1 small jar
100 g (3.5 oz) smoked tofu
125 g (1/2 14-oz can) kidney beans, drained and rinsed
1/2 (red) onion
1 tbsp olive oil
1 tbsp parsley
1 heaped tsp majoram
1/2 tsp salt
pepper
Finely chop the onion and cut the smoked tofu in medium pieces.
Heat the oil in a pan and sauté the onion until translucent. Add majoram and fry until fragrant.
Place all ingredients in a food processor and mix for 1 - 2 minutes for your desired consistency.