Salad with Pear and Bratwurst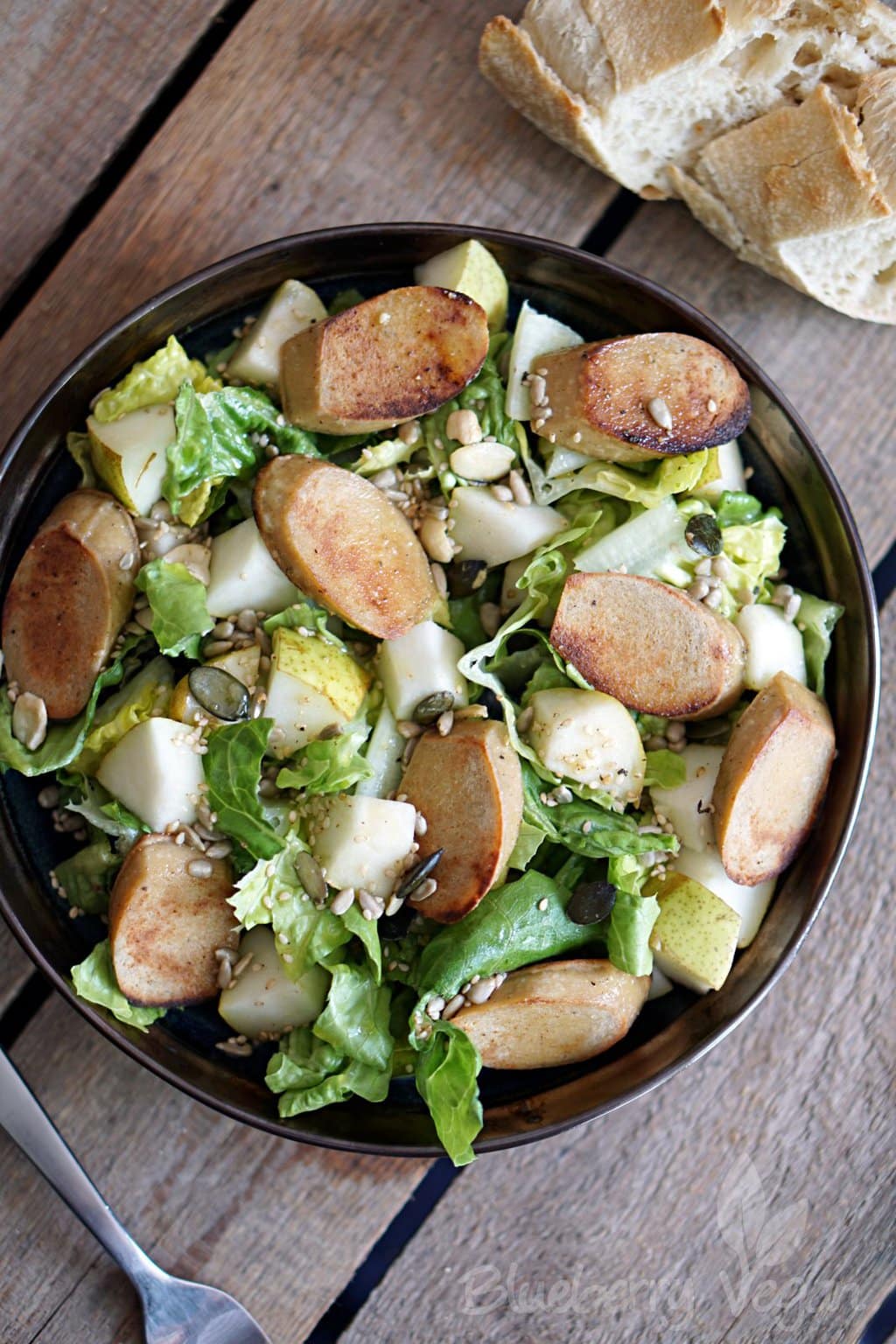 1 small head romaine lettuce
2 pears
2 vegan Bratwürste
some oil for frying
2 tbsp mixed seeds - sesame, pumpkin, sunflower
4 tbsp olive oil
2 tbsp vinegar
salt
pepper
cayenne pepper - to taste
Tear the lettuce into pieces and spread on two plates. Quarter the pears, de-seed and cube them. Slice the sausages diagonally.
Heat the oil in a pan and brown the sausages in it. In a second pan toast the seeds without oil. Mix all ingredients for the dressing.
Spread pear and sausages on the lettuce, add the dressing and sprinkle the seeds over. Serve the salad with fresh baguette.
Recipe by
Blueberry Vegan
at https://www.blueberryvegan.com/de/salat-mit-birne-und-bratwurst/