Plum Crumble Buns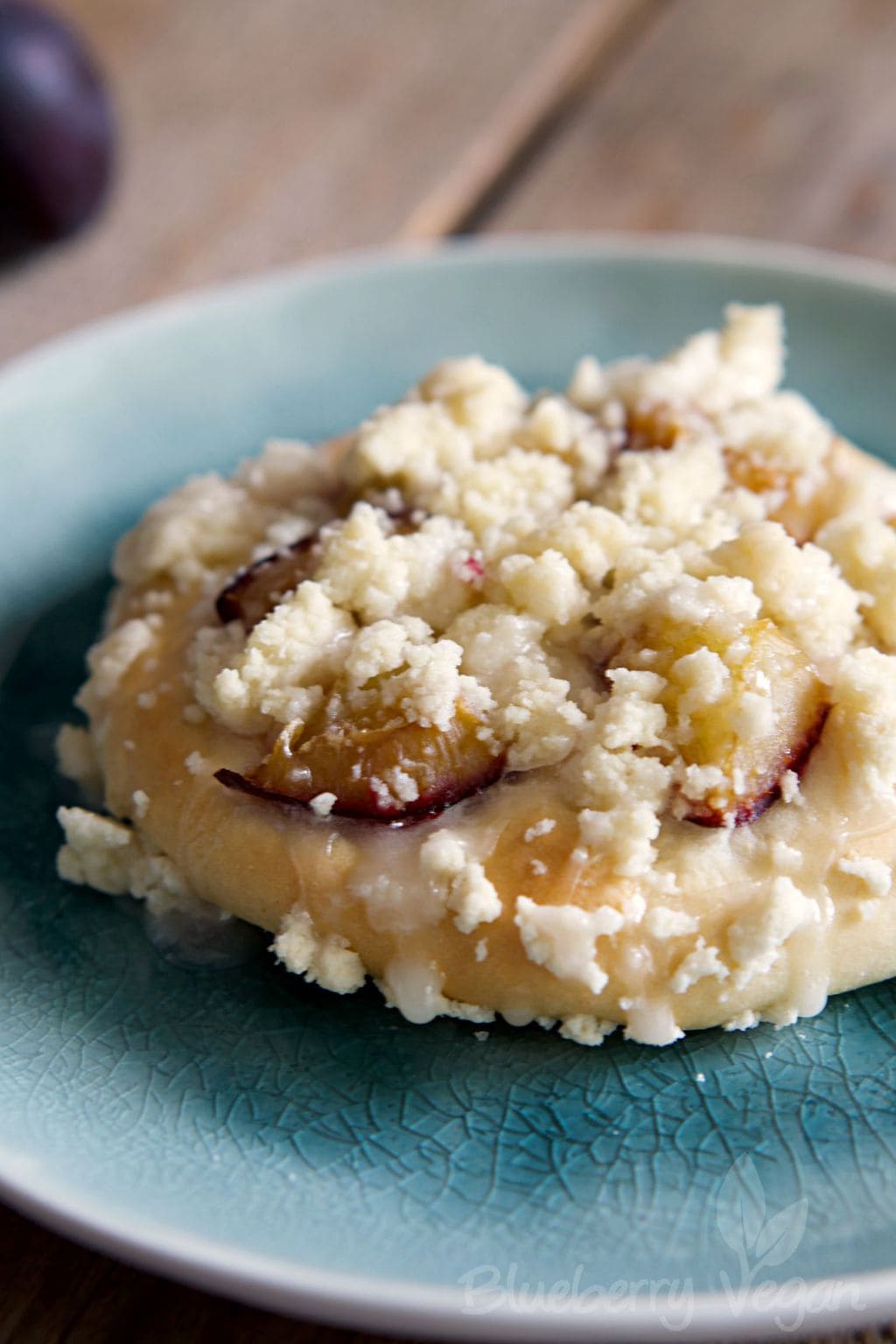 250 g (8.8 oz) flour
40 g (1.4 oz) sugar
40 g (1.4 oz) vegan butter - melted
140 ml (1/2 cup plus 1 tbsp) soy milk - lukewarm
1 tsp dry active yeast
100 g (3.5 oz) flour
60 g (2.1 oz) sugar
60 g (2.1 oz) vegan butter
8 fresh prunes
100 g (3.5 oz) powdered sugar
1 tbsp soy milk
Thoroughly knead all ingredients for the dough until smooth, cover and let rest at a warm place for 1 hour.
Knead all ingredients for the crumbles, set aside. De-seed the prunes and divide into eights. Preheat the oven to 180° C (360° F) and line a baking tray with parchment paper.
Divide the dough into eights and press each on the baking tray in a round flat shape. Arrange eight pieces of prune onto each piece of dough and sprinkle over the crumbles. Bake in the oven for about 25 minutes until golden.
Mix powdered sugar with soy milk and sprinkle it over the lukewarm buns.