Eggplant Curry with Chickpeas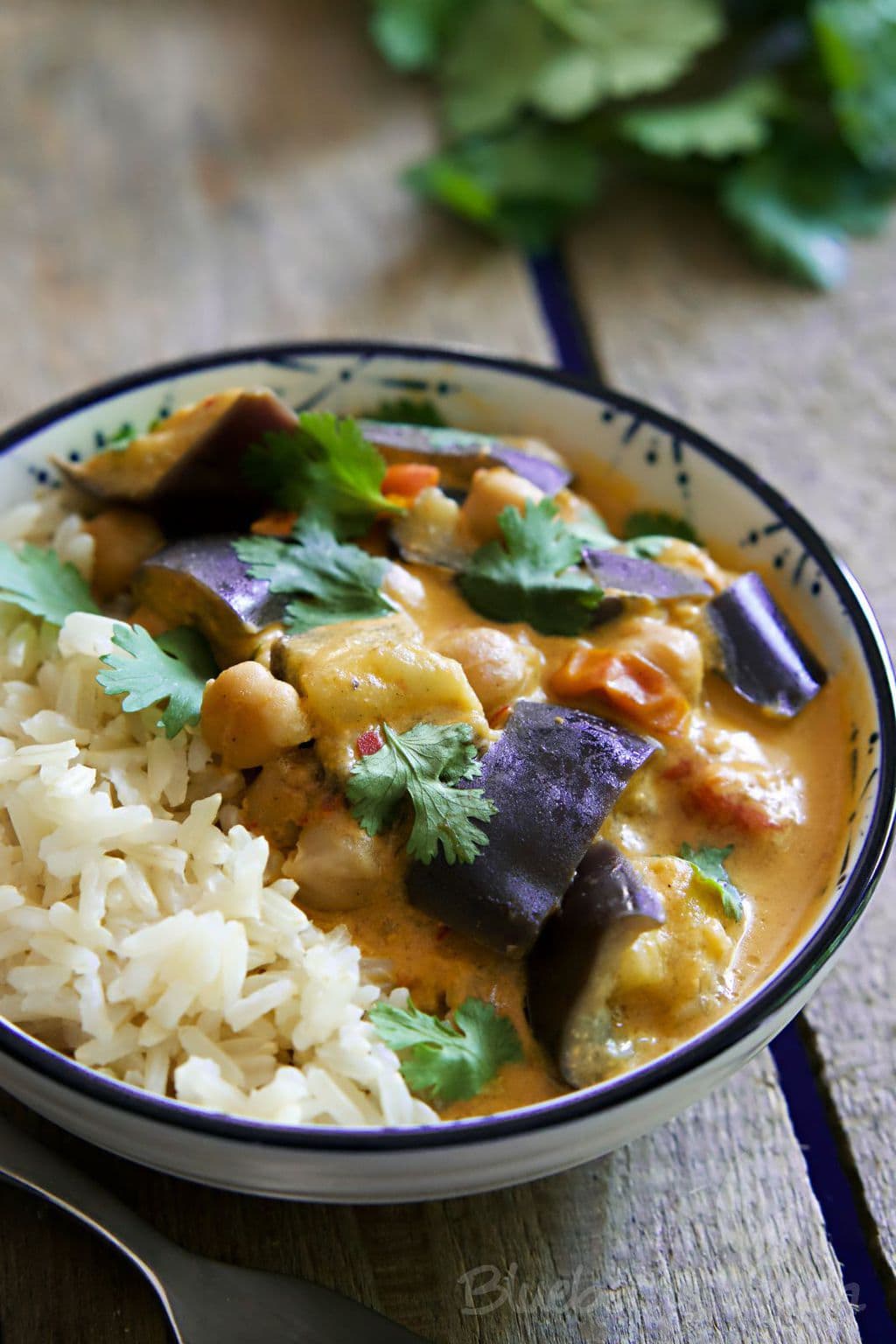 1 big eggplant
2 hands full cherry tomatoes
2 cloves garlic
1 tbsp coconut oil
1 can chickpeas
1 can coconut milk
200 ml (3/4 cup) water
1 tbsp tomato paste
1 tsp Garam Masala
1/2 tsp cumin
salt
sambal oelek
fresh cilantro - to taste
Roughly cube the eggplant, halve the cherry tomatoes and press the garlic. Drain and rinse the chickpeas.
Heat the coconut oil in a pot and sauté the garlic in it. Then add the eggplant and tomatoes and fry briefly. Deglaze with coconut milk and water and stir in the chickpeas, tomato paste, garam masala, cumin, salt and sambal oelek. Cook for 20 minutes, while stirring occasionally. You might need to add some water add one point.
Season the curry once more with salt and sambal oelek and arrange in two bowls. Sprinkle some cilantro leaves over, if you like. Rice, naan or flatbread go well with the curry.
Recipe by
Blueberry Vegan
at https://www.blueberryvegan.com/de/cremiges-auberginencurry-mit-kichererbsen/