Potato Leek Soup with Fried King Oyster Mushrooms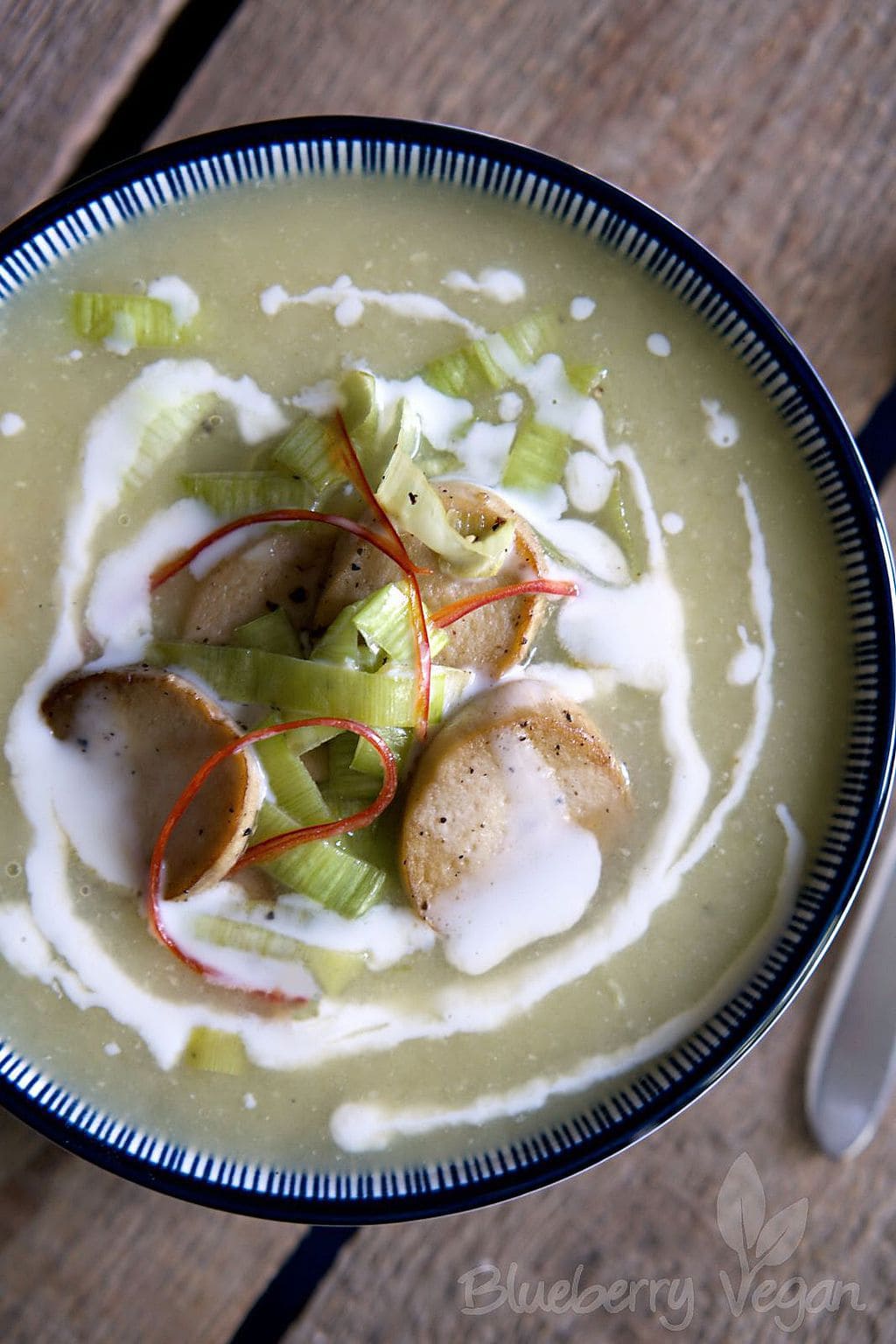 3 big king oyster mushrooms
1 stalk leek
1 - 2 tbsp toasted sesame oil
salt
pepper
chili strings - to taste
Peel the potatoes and roughly cube. Slice the leek stalks into rough pieces. Briefly sauté the veggies in sesame oil, then deglaze with broth and bring to boil. Boil for about 20 minutes until the potatoes are done.
While the soup is boiling, prepare the mushrooms. Thinly slice the king oyster mushrooms and the leek stalk. Heat the sesame oil in a pan and fry the mushrooms for 5 minutes. Then add the leek and sauté until soft. Season with salt and pepper.
Purée the soup, add the soya cuisine and season to taste with salt and pepper. Arrange in four bowls and top with the mushrooms. Add some chili strings if you like and serve.
Chili strings are dried. To make them taste better, I let them soak in water for a few minutes.
If you can't find king oyster mushrooms, take simple mushrooms instead.
Recipe by
Blueberry Vegan
at https://www.blueberryvegan.com/de/cremige-kartoffel-lauch-suppe-mit-gebratenen-kraeuterseitlingen/