Fluffy Focaccia with Olives, Rosemary and Salt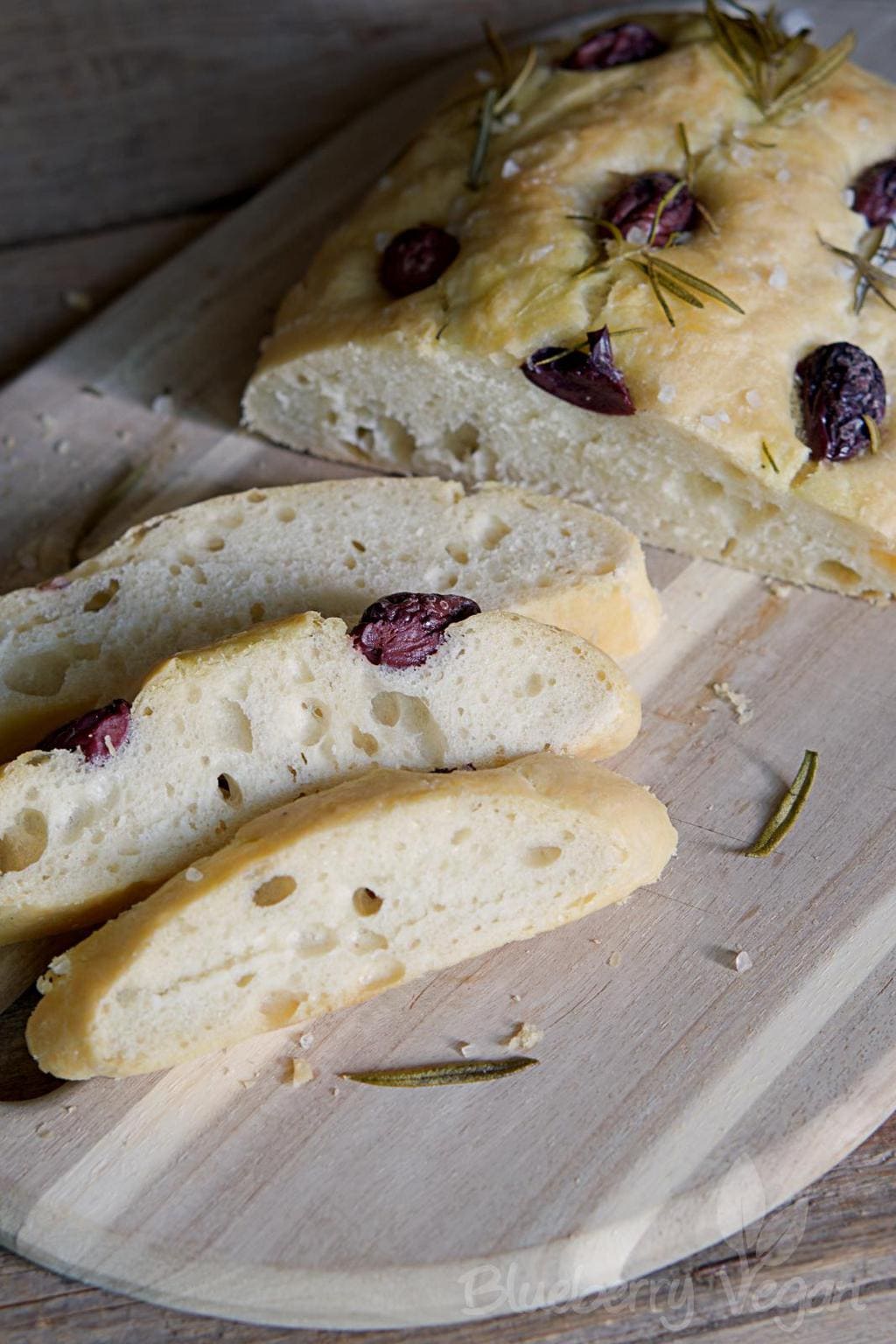 400 g (14 oz) flour
1 pk. dry active yeast
1 tsp salt
2 tbsp olive oil
about 230 - 250 ml (up to 1 cup) lukewarm water
1 hand full kalamata olives
2 branches rosemary
coarse sea salt
olive oil
Heat the oven to 50° C (120° F), turn off.
Knead all ingredients to a soft, not sticky dough. Maybe add some more water or flour. Knead for at least 5 minutes in the machine or 10 minutes by hand.
Then place in a bowl, dust with flour and cover with a kitchen towel. Put in the oven and let rest for one hour, until the dough has risen significantly.
Dust the dough with some flour and place on a piece of parchment paper. Don't knead, but fold two to three times then spread on the parchment paper and flatten. Heat the oven to 180° C (360° F).
Press the olive deep into the dough and sprinkle over the rosemary and sea salt. Drizzle with olive oil and bake in the oven for about 20 minutes until golden. The bread is ready when it sounds hollow when you tap it.
Let cool a bit and enjoy.
Recipe by
Blueberry Vegan
at https://www.blueberryvegan.com/de/luftiges-focaccia-mit-oliven-rosmarin-und-salz/