Wild Garlic Pasta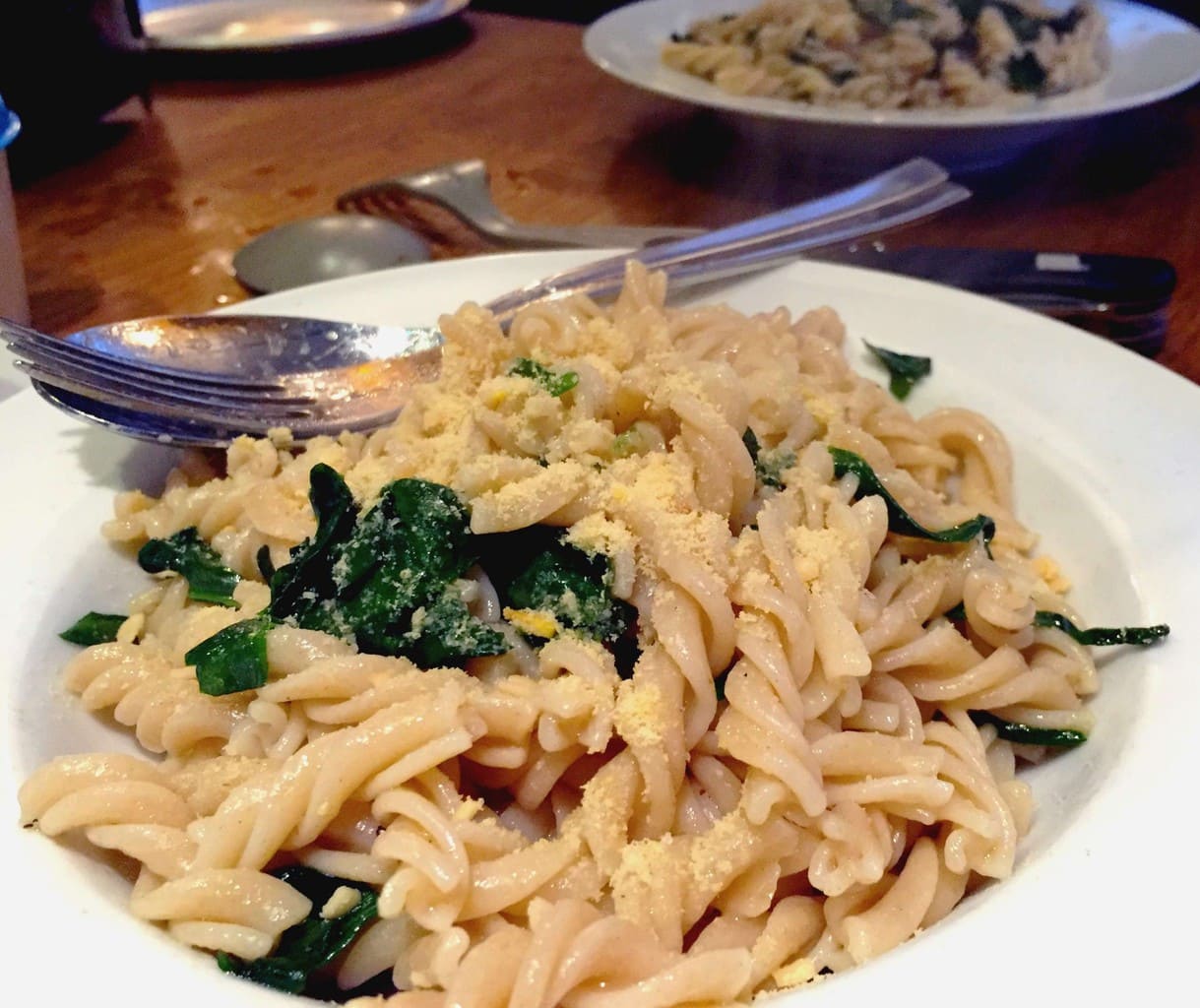 Autor/Author:
Rina and Marten
4 hands full noodles
2 hands full wild garlic
salt
pepper
1 - 2 tbsp olive oil
1 tbsp pine nuts
1 tbsp nutritional yeast flakes
1/2 tsp salt
In a big pot bring salty water to boil and cook the noodles until firm to the bite. Roughly chop the wild garlic.
Grind the ingredients for the parmesan until powdery.
When the noodles are done, add the wild garlic and blanche for a minute. Then drain and add olive oil and fry for a couple of minutes on medium heat.
Season with salt and pepper, arrange on two plates and sprinkle over the parmesan.