Creamy White Chili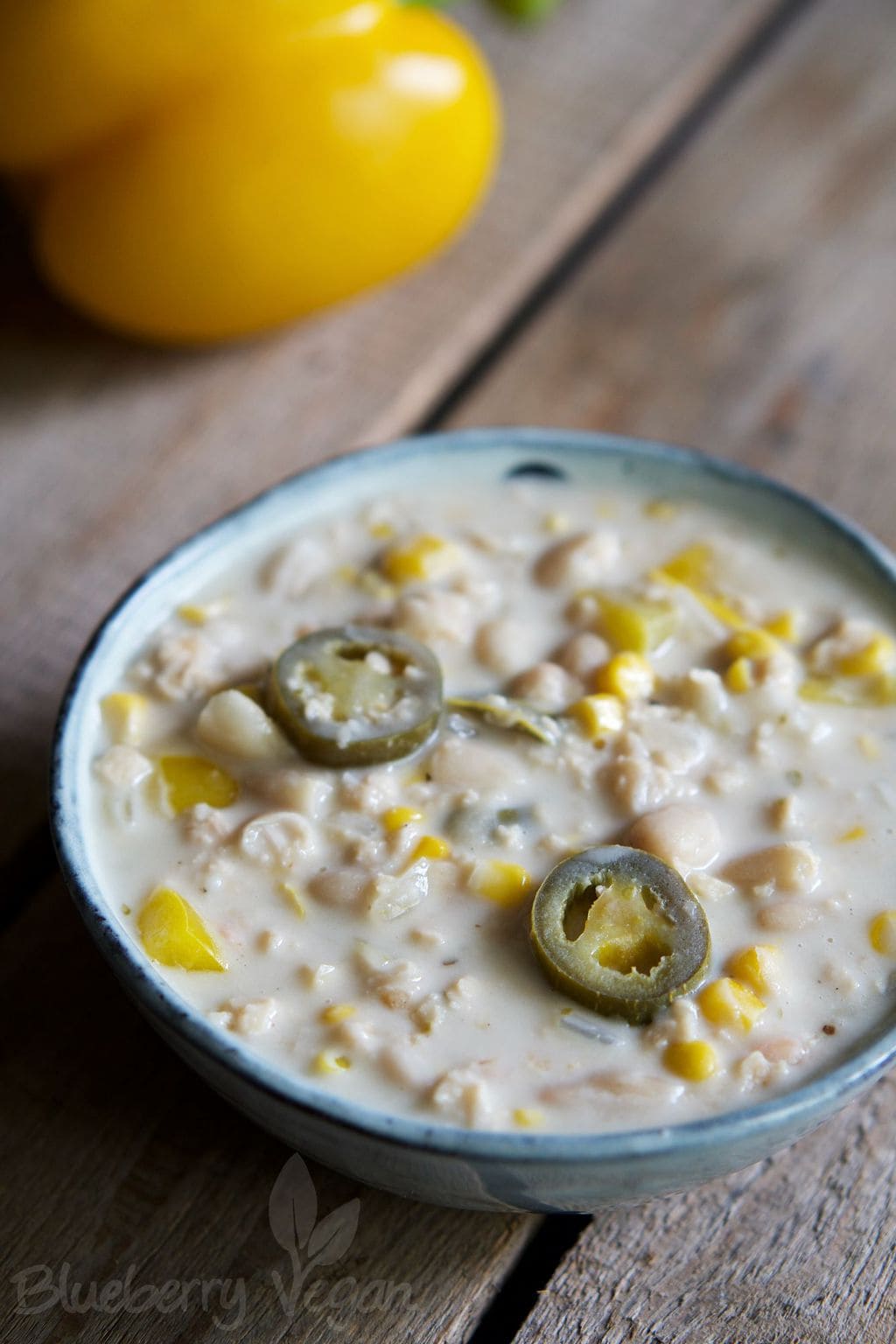 1 white onion
2 cloves garlic
1 tbsp oil
2 14-oz cans cannellini beans with brine
1 small can sweet corn with brine
1 yellow bell pepper
1 cup (240 ml) soya mince
1 cup (240 ml) water
1 - 2 tbsp jalapeños with brine
1 tsp oregano
1 tsp lemon juice
salt
white pepper
Chop the onion, press the garlic and cube the bell pepper.
Heat the oil in a pot and sauté the onions until translucent. Then add the garlic and sauté until fragrant. Add all other ingredients and season well with salt and pepper. Bring to boil.
Let the chili simmer for about 10 minutes and then season to taste with salt and lemon juice. Arrange in four bowls and serve.