Baked Eggplant with Warm Quinoa Tabbouleh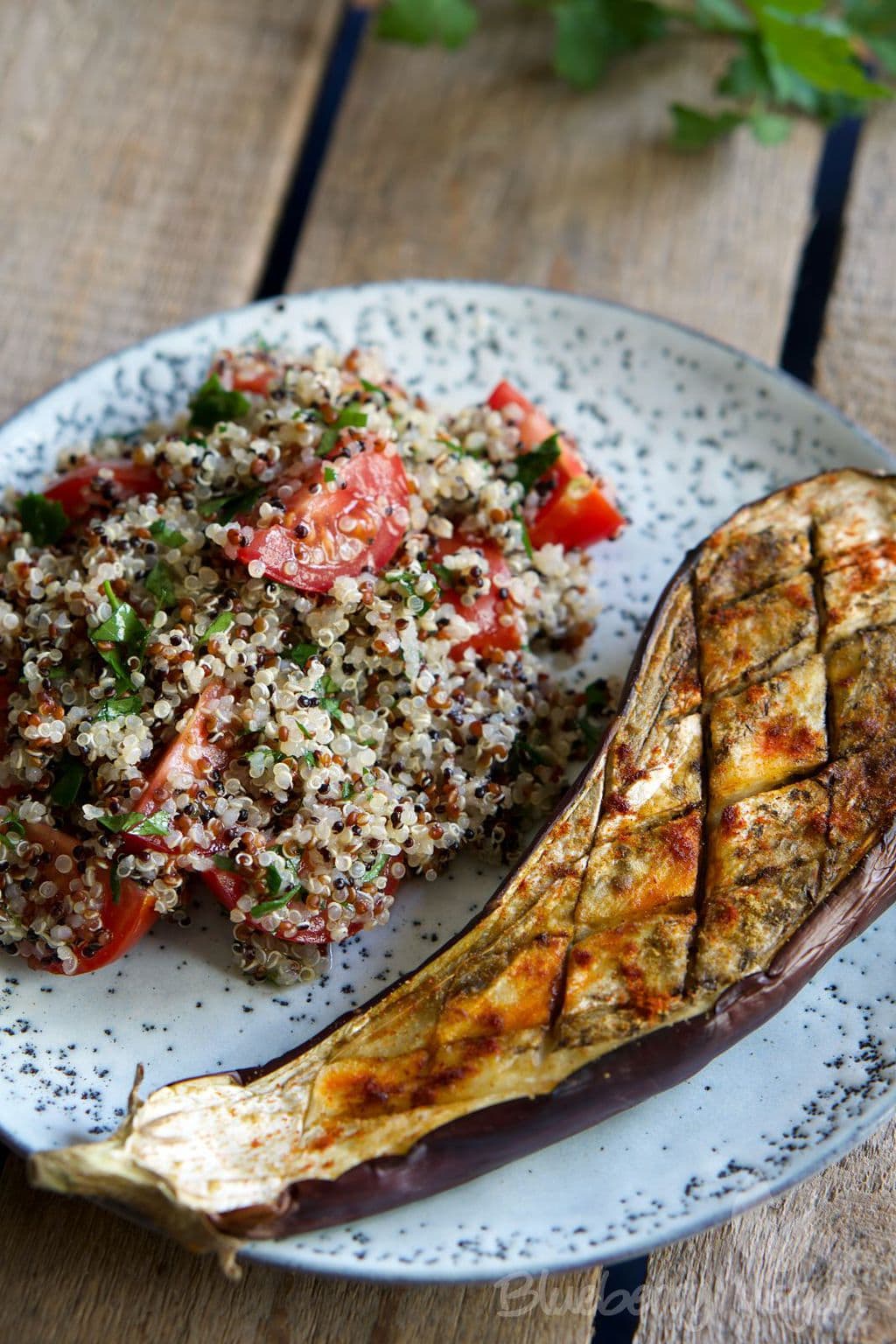 1 big eggplant
2 tbsp garlic oil - alternatively oil and crushes garlic
salt
smoked paprika powder
cumin
1 cup (240 ml) quinoa
2 cups water
2 hands full cherry tomatoes
1/4 bunch parsley
2 tbsp herb vinegar
1 tbsp oil
salt
pepper
cumin
Heat the oven to 180° C (360° F) and line a baking tray with parchment paper.
Halve the eggplant and deeply cut the pulp cross-wise. Bake in the oven for 15 minutes. Then drizzle over the garlic oil and sprinkle over the spices. Bake for another 10 minutes.
While the eggplant is baking, bring the quinoa and water to boil and let simmer for 10 minutes. Then turn off the stove and let well for 5 minutes.
Quarter the tomatoes and chop the parsley. Combine all ingredients for the tabbouleh and season to taste with the spices. Serve with the eggplant.
Don't be thrifty with the spices to make the eggplant taste best.
Recipe by
Blueberry Vegan
at https://www.blueberryvegan.com/de/gebackene-aubergine-mit-lauwarmem-quinoa-taboule/