Warming Minestrone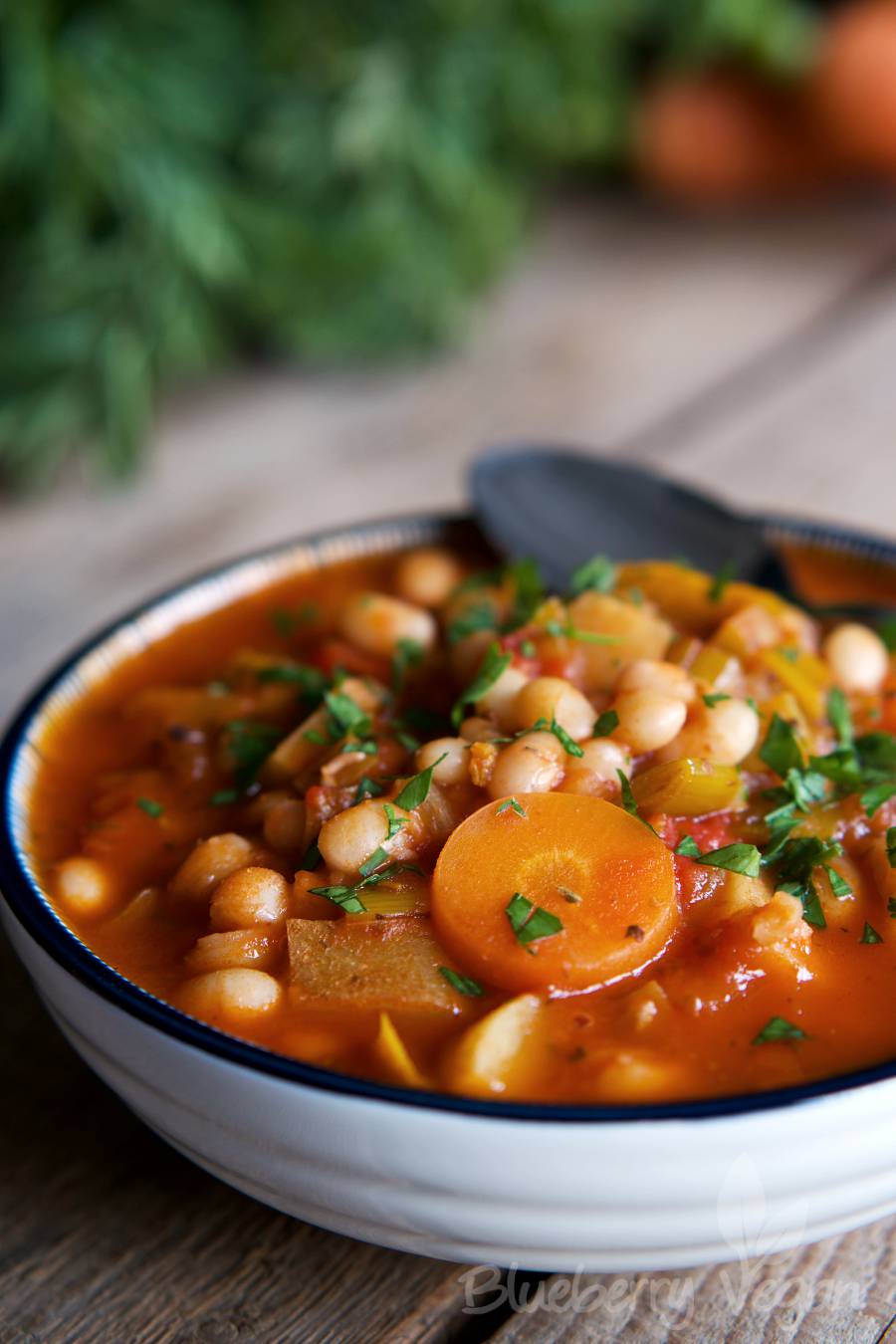 Gang/Type:
Main Dish, Soup
Ergibt/Yield:
2 - 3 servings
1 stalk leek
2 carrots
1 hand full celery
1 medium-sized potato
1 onion
2 cloves garlic
1 tbsp oil
1 14-oz can chopped tomatoes
400 ml (1 2/3 cup) water
1 tbsp instant veggie broth
1 tbsp Italian herbs
1 tsp liquid smoke
250 g (8.8 oz) white beans, cooked
salt
pepper
!To taste:
fresh parsley, chopped
Slice the leek and carrot, dice the celery and potato. Chop the onion and press the garlic.
Heat the oil in a pot and sauté the onion until translucent. Then add the garlic and briefly sauté. Add the veggies and fry a bit, then deglaze with the tomatoes, fill up the can with water and pour in the pot. Season with instant veggie broth, Italian herbs and liquid smoke and let simmer covered with the lid for 10 minutes.
Then add the beans and let simmer for another 5 minutes or until the potato cubes are done. Season the soup to taste with salt and pepper and garnish with parsley, if you like.