Quick Pasta with Tomatoes, Mushrooms and Spinach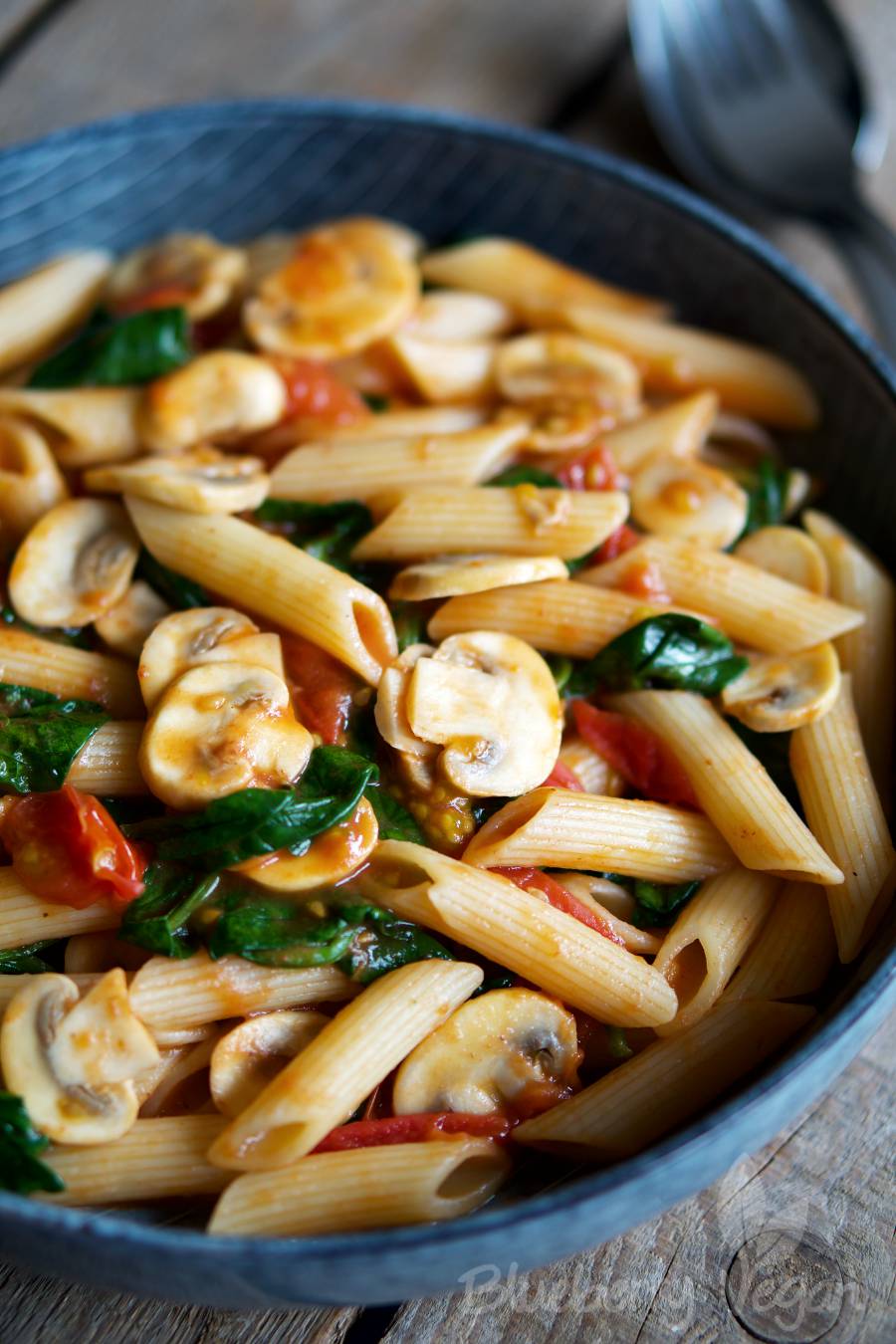 150 - 200 g penne noodles
1 tbsp oil
250 g (8.8 oz) cherry tomatoes
250 g (8.8 oz) mushrooms
150 g (5.3 oz) spinach
1 tbsp tomato paste
salt
pepper
Halve the cherry tomatoes, slice the mushrooms and wash the spinach.
Cook the noodles according to the instruction of the packaging, drain and keep a cup of the cooking water. While the noodles are cooking make the sauce.
Heat the oil in a big non-stick pan and sauté the cherry tomatoes in it for a few minutes. Then add the mushrooms and sauté also. Then stir in the tomato paste and thin the sauce with some cooking water. At last stir in the noodles and spinach and let it wilt. Season to taste with salt and pepper and serve immediately.
Recipe by
Blueberry Vegan
at https://www.blueberryvegan.com/de/schnelle-pasta-mit-tomaten-pilzen-und-spinat/