Chocolate Orange Cookies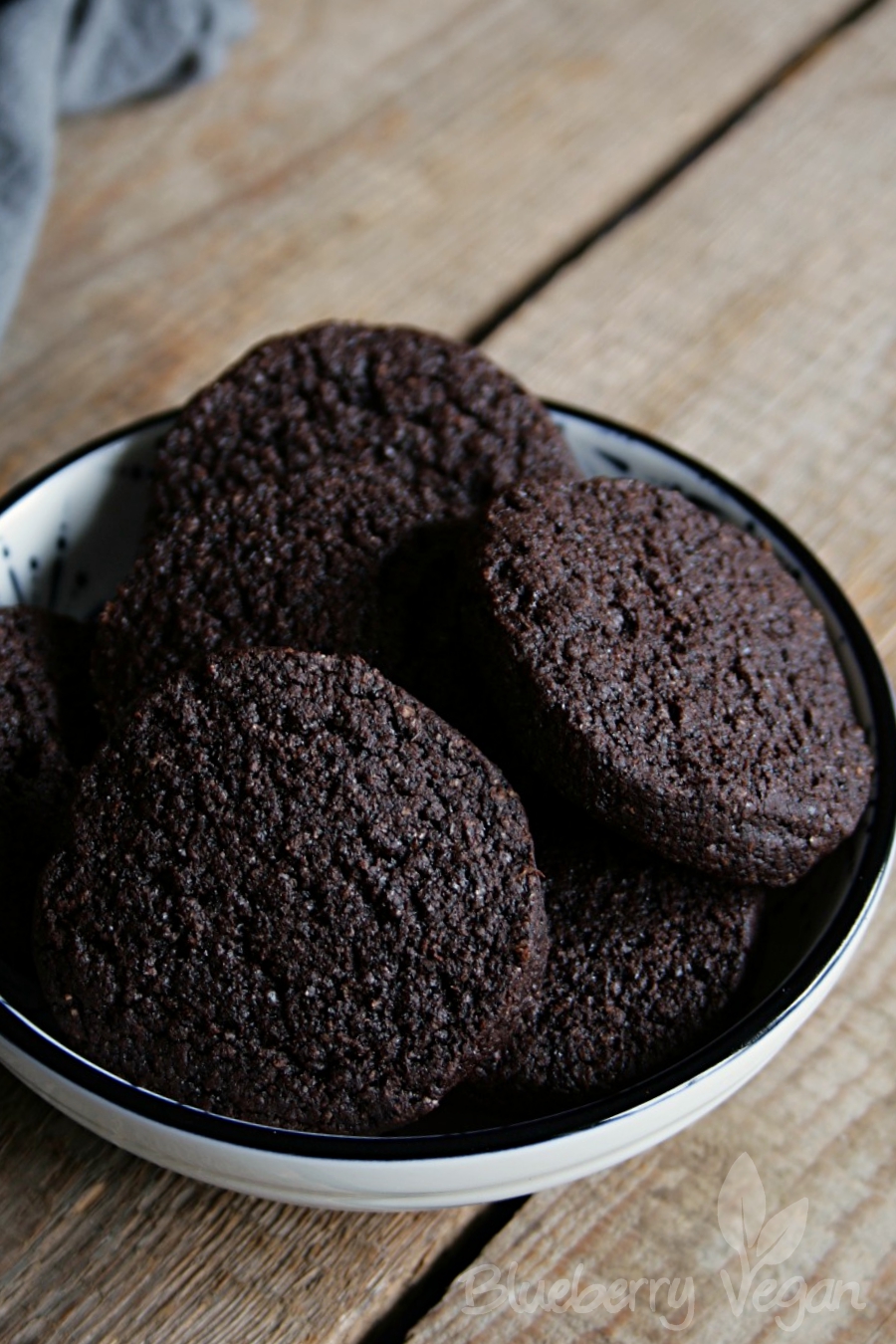 Ergibt/Yield:
about 20 cookies
200 g (7 oz) sugar
150 g (5.3 oz) flour
60 g (2.1 oz) cocoa powder
1/4 tsp salt
some ground vanilla
100 g (3.5 oz) vegan butter in small pieces
4 tbsp orange juice
peel of 1 orange, ground - alternatively a few drops orange flavoring
Heat the oven to 180° C (360° F) and line two baking trays with parchment paper.
In a bowl combine all ingredients and knead the dough with your hands. Form a long rope (with a diameter of 2 inches) and cut off cookies about 0.2 inches thick. Place on the baking trays and bake each for 10 minutes.
Let the cookies cool on the tray for 5 minutes, then transfer to a cooling rack and let cool completely. Store them airtight to prevent drying and hardening.