Hummus with Za'atar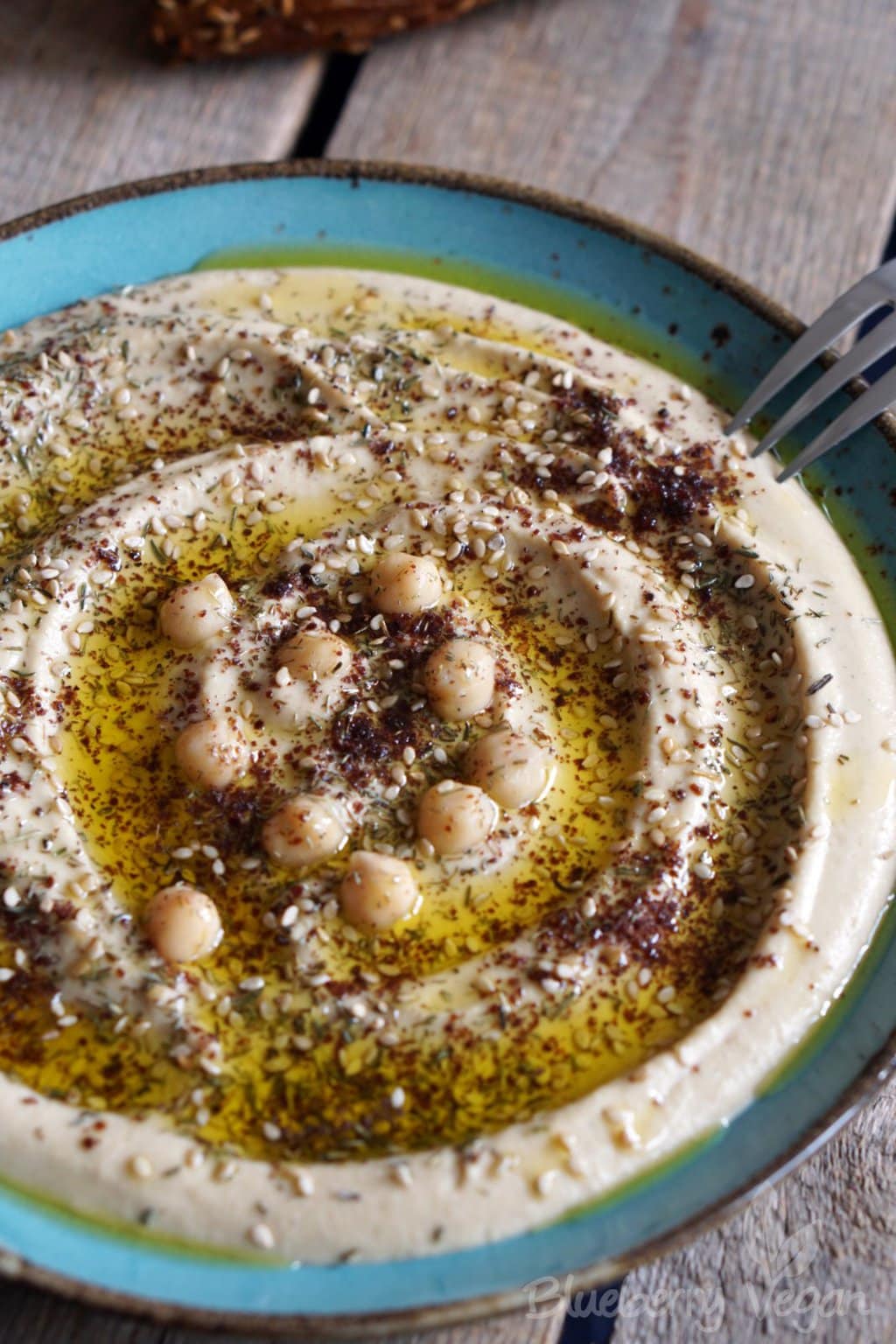 Gang/Type:
Spreads and Dips
Ergibt/Yield:
2 - 4 Portions
1 14-oz can of chickpeas
1 tbsp tahini
1 small clove garlic
2 tbsp lemon juice
1/2 tsp salt
1/4 tsp cumin
1 - 2 tbsp olive oil
1 - 2 tsp Za'atar
Mix all ingredients (including the liquid from the chickpea can) in a blender until smooth.
Pour the hummus in a small bowl and level with a spoon. Drizzle over the olive oil and sprinkle over the Za'atar. Let steep for a while.