Juicy Fruit Crumble Cake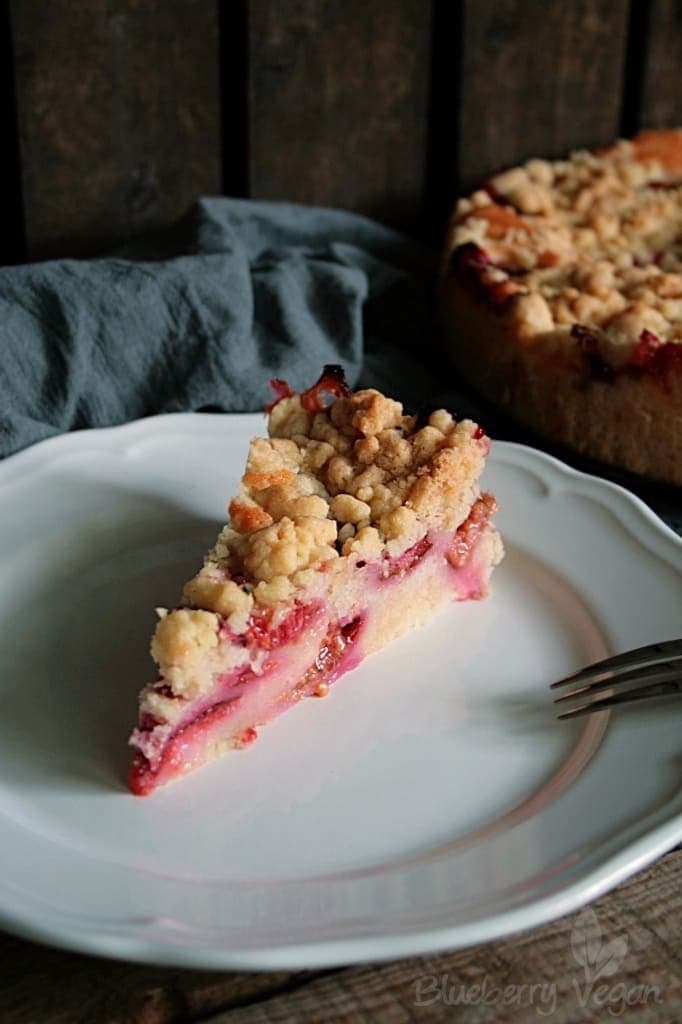 120 g (4.2 oz) flour
80 g (2.8 oz) vegan butter
80 g (2.8 oz) sugar
1 pinch salt
1 pinch vanilla
250 g (8.8 oz) flour
150 g (5.3 oz) sugar
1/2 pk. baking powder - about 2 tsp
1/2 lemon
100 g (3.5 oz) soya yoghurt
75 g (2.6 oz) vegan butter
1 tsp vanilla extract
180 ml (3/4 cup) fizzy water
500 g (17.6 oz) fruit - plums, cherries, apricots, apples, pears, berries or else
Preheat the oven to 180° C (360° F) and grease a springform pan (ø 26 cm - 10 in).
Wash, deseed and cut the fruit in bite-sized pieces. Set aside.
For the crumbles knead all ingredients for the crumbles in a bowl until crumbly. Set aside.
For the batter mix the dry ingredients and the zest of half a lemon with a whisk. Melt the butter and squeeze the lemon. Add the wet ingredients to the dry ingredients and briefly mix with the whisk. Don't overmix!
Pour the batter in the springform pan, add the fruit and then the crumbles. Bake in the oven for about 60 minutes until golden. Let cool in the pan until lukewarm, then cut into pieces and serve.