Hearty Onion Toasts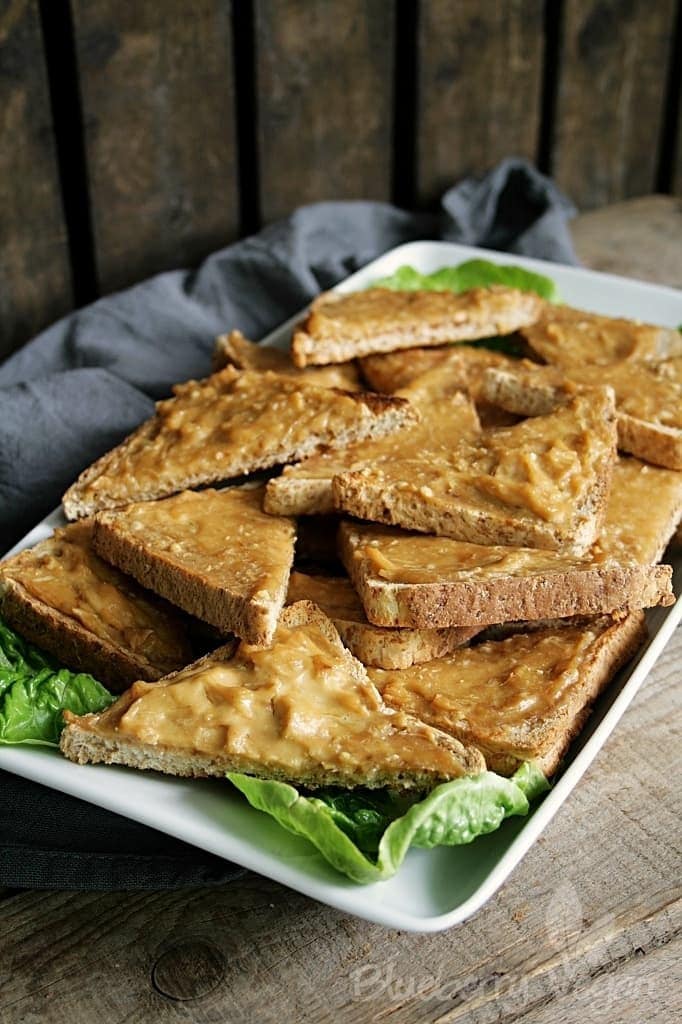 Ergibt/Yield:
24 onion toasts
2 pk. Creme Vega - or any other vegan sour cream
1 pk. instant onion soup
12 slices (wholemeal) toast
Preheat the oven to 200 ° C (390° F).
Mix the vegan sour cream with the instant onion soup and spread on the toast slices. Halve diagonally and place on a baking tray. Bake in the oven for about 15 minutes.