Pickled Eggplant Herring Snack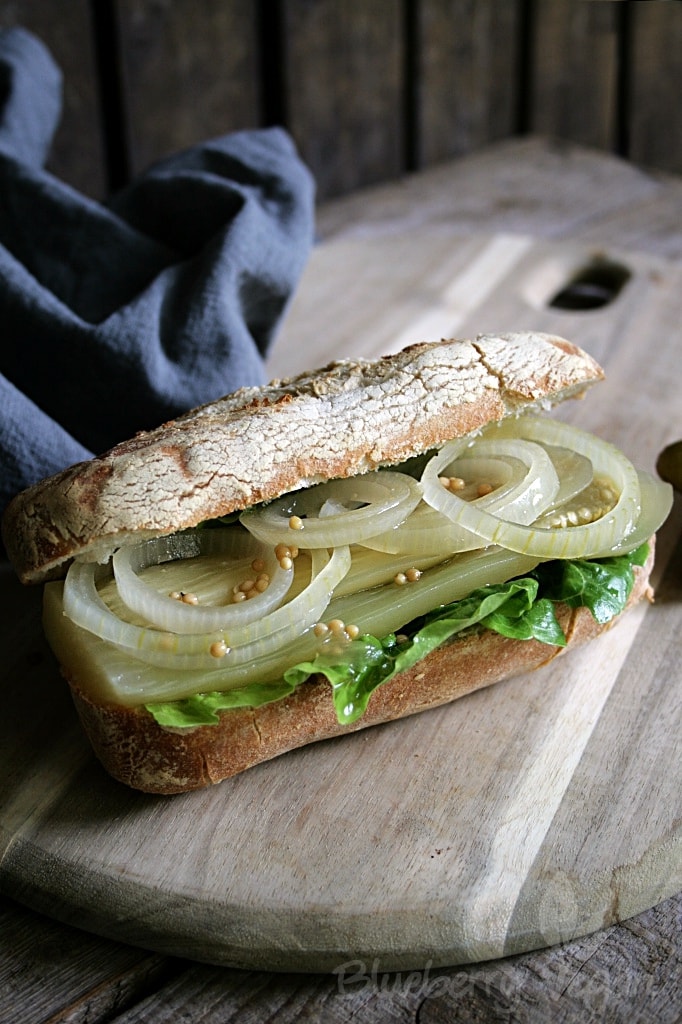 1 medium-sized eggplant
1 onion
300 ml (1 1/4 cups) water
4 tbsp vinegar
2 tsp salt, slightly heaped
1 1/2 tbsp sugar
1 tbsp mustard seeds
2 bay leaves
3 black peppercorns
2 pieces allspice
2 juniper berries
1 sheet nori
4 baguette rolls
4 leaves lettuce
Peel the eggplant with a peeler and cut lengthwise into slices. Cut the onion in rings. Fold the nori sheet and place it in an airtight container in which also the eggplant slices fit.
Combine all ingredients except for the nori sheet in a pot and bring to boil. Then pour into the container. Close it and let cool. Then keep refrigerated for 24 hours and let steep.
Cut the rolls lengthwise, but don't cut through. Remove the eggplant from the marinade and let drip a bit. Place one leaf of lettuce on each roll and add one or two eggplant slices to each roll. Dress with the onions and mustard seeds from the marinade.
If you want, you can use butter for your roll and then add the eggplant. However, I like it without butter.
Recipe by
Blueberry Vegan
at https://www.blueberryvegan.com/de/bismarck-aubergine-im-broetchen/