Breakfast Wrap with Fruit and Chocolate Curd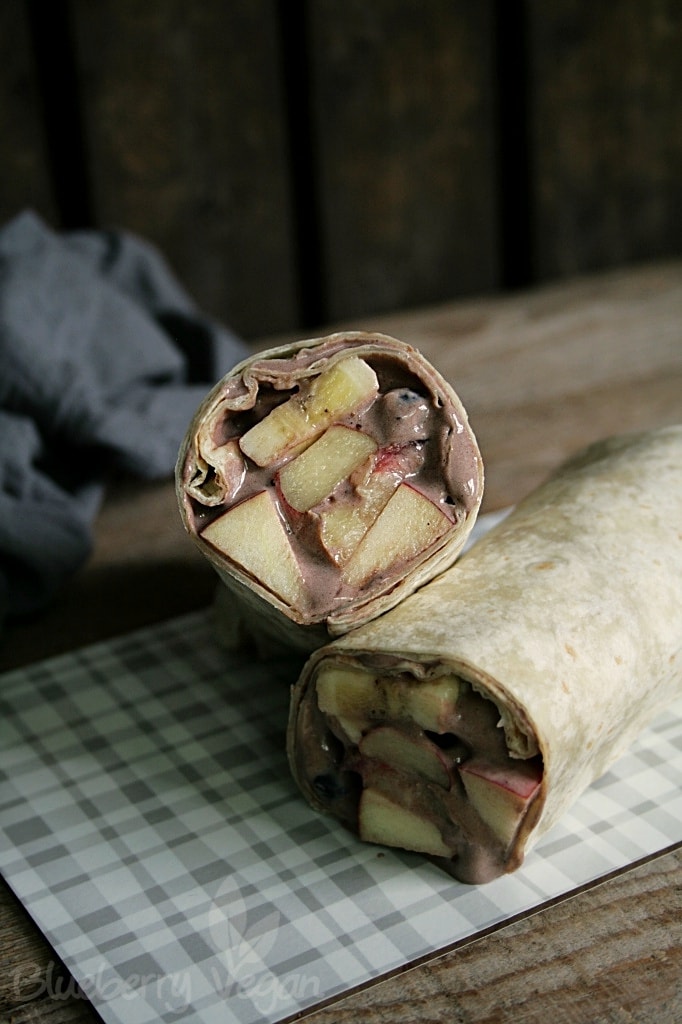 Ergibt/Yield:
2 Portionen
2 big wheat tortillas or dürüm wraps
1 banana
1 apple
2 peaches
1 hand full blueberries
6 tbsp soya curd - alternative: drained soya yoghurt
1 tbsp cocoa powder
2 tsp agave nectar
1 pinch vanilla
Slice the banana and wedge the apple and peaches. Combine soya curd, cocoa powder, agave nectar and vanilla until smooth and spread on the middle of the wrap.
Place the fruit longish in the middle. Turn over on long side of the wrap and cover the filling. Then fold in the sides and roll up firmly. Slice in the middle or just bite in one end.
For wraps and
quesadillas
I love the dürüm wraps from Lidl. They are big enough to hold the filling and not spill it around.
Recipe by
Blueberry Vegan
at https://www.blueberryvegan.com/de/fruehstueckswrap-mit-obst-und-schokoquark/