Spicy Spaghetti alla Puttanesca with Cashew Parmesan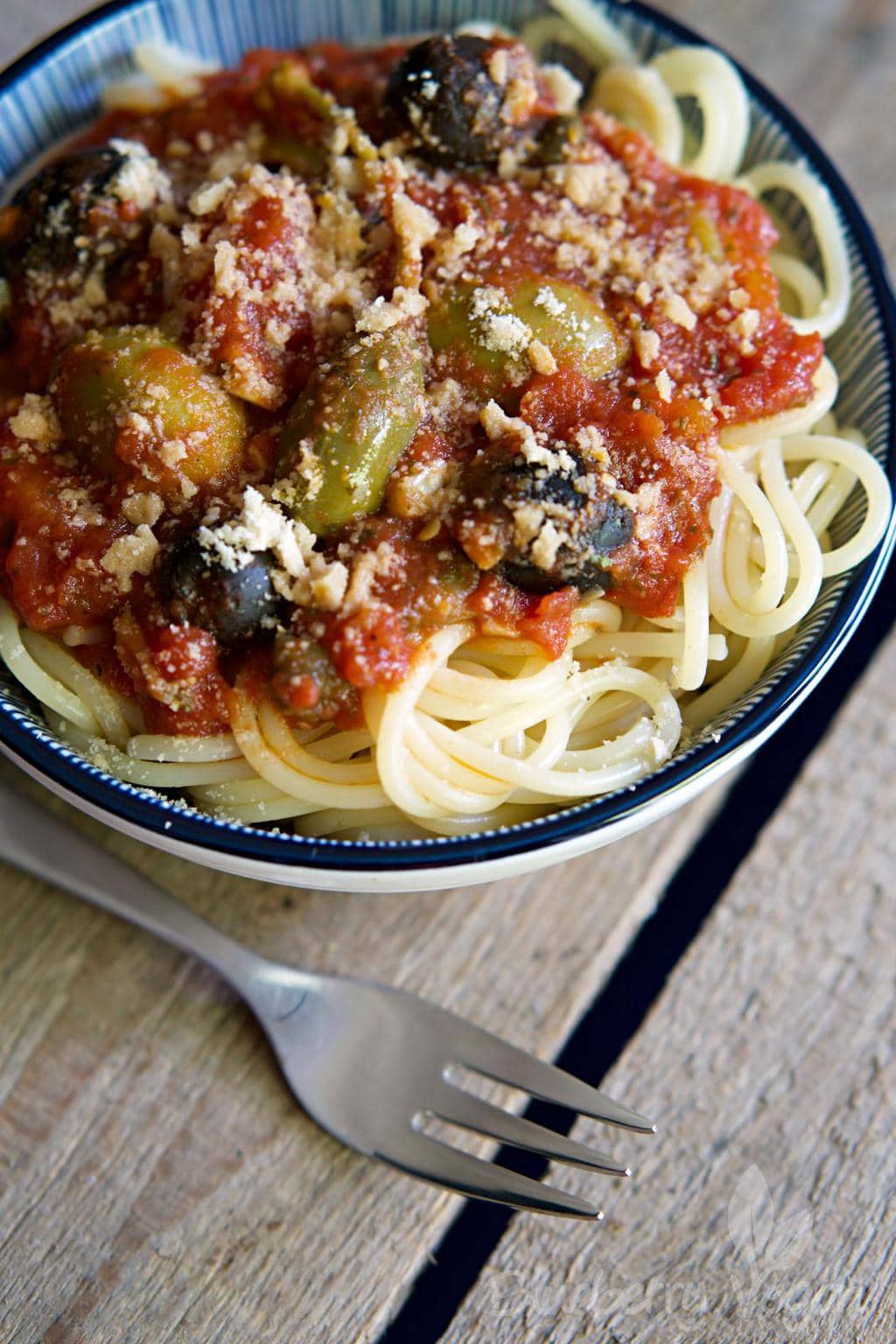 1 onion
1 clove garlic
1 tbsp olive oil
1 pk. (1 cup) marinated olives
1 hand full cherry tomatoes
1 small can chopped tomatoes
2 tsp pickled capers with juice
1/2 tsp sambal ulek
salt
pepper
2 tbsp cashews
2 tbsp nutritional yeast flakes
1/4 tsp salt
Finely chop the onion and garlic, halve the cherry tomatoes. Heat a deep pan (or wok pan), bring a pot of water to boil.
Add the olive oil to the pan and sauté the onion and garlic in it. Then add the marinated olives with the marinade and sauté as well. When the water is boiling add the spaghetti and salt.
Add the cherry tomatoes to the pan and fry for 1 - 2 minutes. Deglaze with the canned tomatoes, stir in the capers and sambal ulek. Season well with salt and pepper. Let simmer until the noodles are done.
For the cashew parmesan grind all ingredients in the Personal Blender or pestle in a mortar.
Drain the noodles and pour them into the pan. Mix with the sauce and arrange on two plates. Sprinkle with cashew parmesan.
Recipe by
Blueberry Vegan
at https://www.blueberryvegan.com/de/wuerzige-spaghetti-alla-puttanesca-mit-cashew-parmesan/