Chard Pockets with Feta Alternative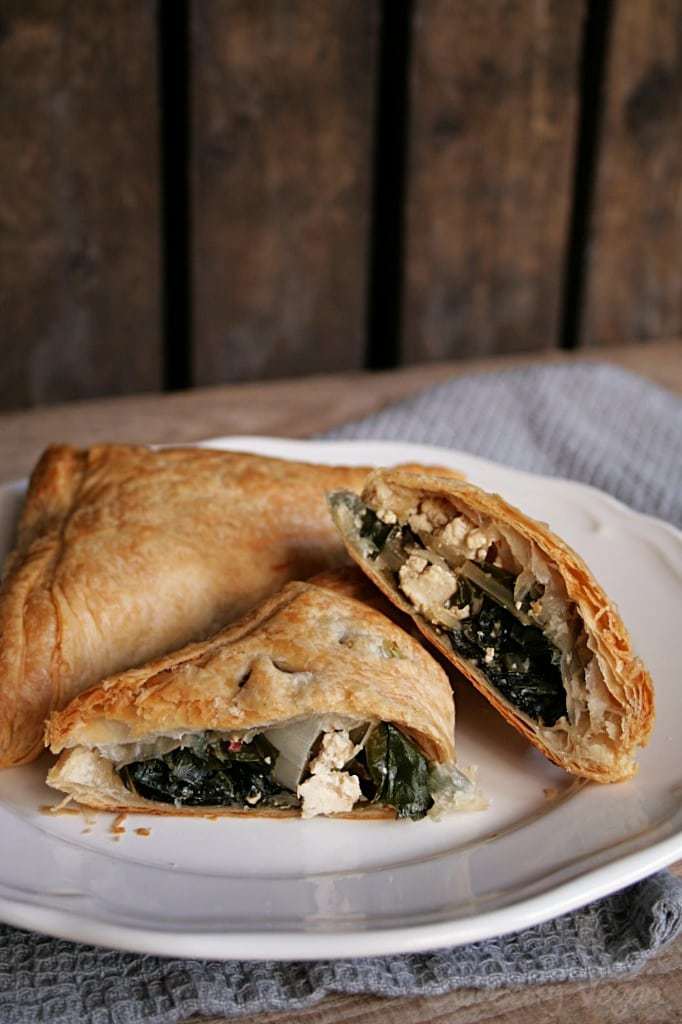 1 small chard plant
1 onion
2 cloves garlic
1 tbsp olive oil
200 g (7 oz) firm tofu
2 tbsp lemon juice
1/2 tsp salt
1/4 tsp chili flakes
salt
pepper
1 pk. vegan puff pastry
1 tbsp oil
Crumble the tofu into a bowl and mix with lemon juice, salt and chili flakes. Set aside.
Finely chop the onion, press the garlic and chop the chard. Heat the oil in a deep pan and sauté the onion. Add the garlic and brown a bit. Then add the chard and fry for 3 - 4 minutes, slightly season with salt and pepper. Then stir in the tofu.
Preheat the oven to 180° C (360° F).
Roll out the puff pastry and divide into 6 pieces. Place some filling on each pastry piece, fold and close the edges with a fork. Brush on some oil and bake in the oven for about 25 minutes until golden.
You can also use spinach or bok choy instead of chard.
Recipe by
Blueberry Vegan
at https://www.blueberryvegan.com/de/herzhafte-mangold-blaetterteig-taschen-mit-tofu-feta/