Mousse au Chocolat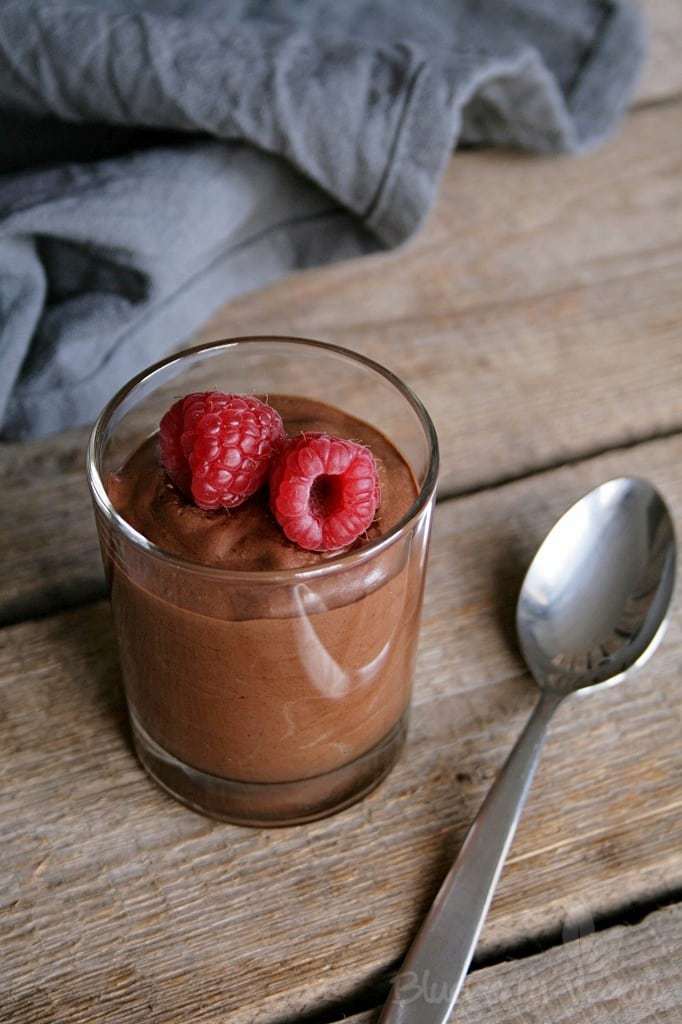 Ergibt/Yield:
2 - 4 Portions
100 g (3.5 oz) dark chocolate
1 tbsp cocoa powder
1 pinch ground vanilla
1 14-oz can chickpeas - the liquid of it
1 tsp sweetener - if needed
Beat the liquid of one can chickpeas until solid.
Melt the chocolate and mix with cocoa powder and vanilla (and if needed the sweetener). Gently fold in the beaten aquafaba, pour into two or four glasses and refrigerate for 1 hour.