Vegan Cheesy Leek Soup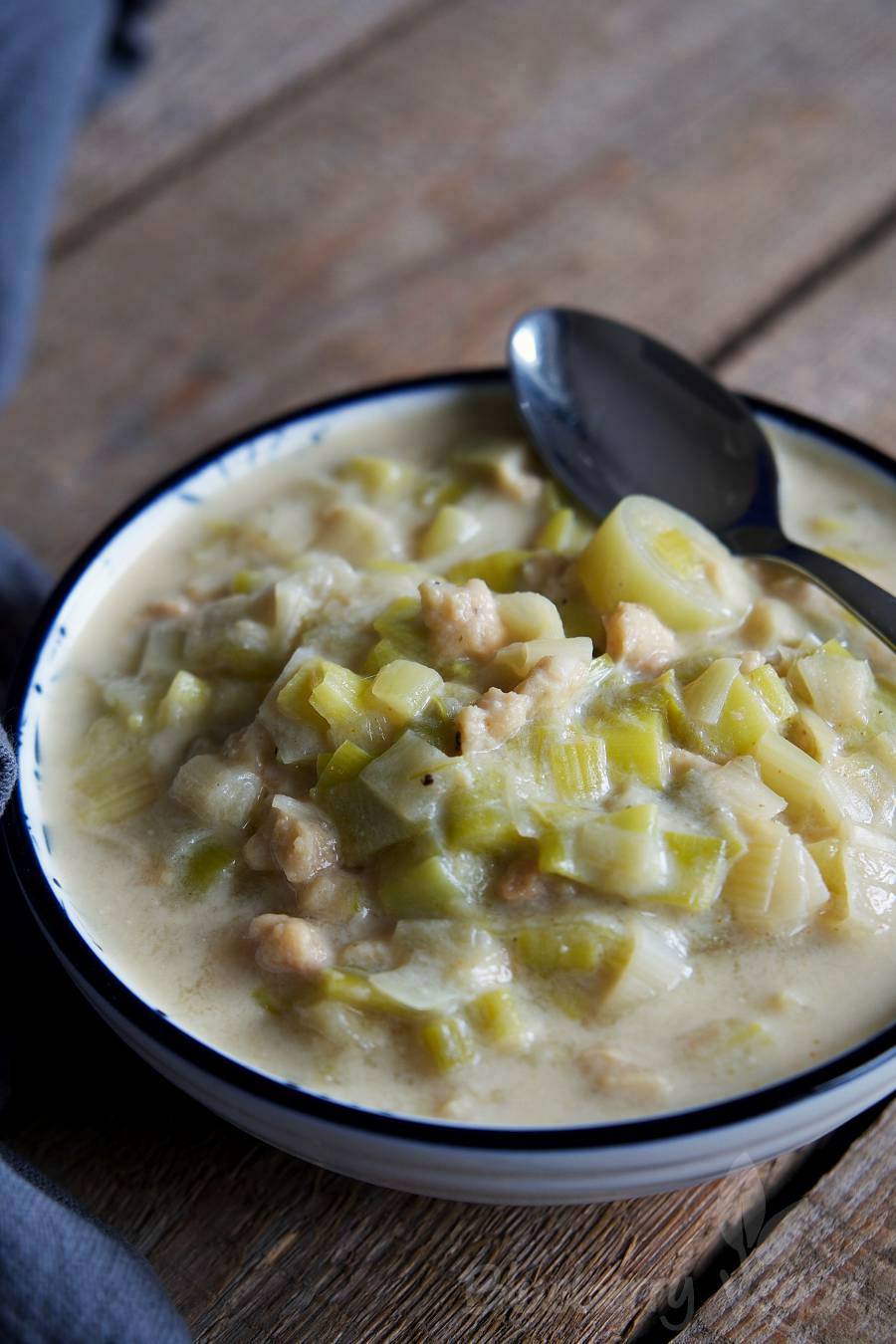 2 stalks leek
750 ml (3 cup) vegetable broth
75 g (2.6 oz) soya shreds
1 tbsp soy sauce or tamari
1 tbsp mustard
1/4 tsp sweet paprika powder
1 pk. vegan cream cheese
salt
pepper
Pour boiling water over the soya shreds and let well for 10 minutes. Cut the leek in rings and wash thoroughly.
Cook the leek in vegetable broth for 10 minutes until soft. In the meantime drain the soya shreds, rinse thoroughly and press out any excess water. The better you wash the soya shreds, the less they taste like soya.
Toast the soya shreds in a non-stick pan for a couple of minutes on high heat, until all excess water has vaporized. Then turn off the heat, stir in the mustard and season with soy sauce, pepper and paprika powder.
Stir in the cream cheese in the leek soup and add the soya shreds. Bring the soup to boil once more and season to taste with salt and pepper.