Beetroot Pesto with Mint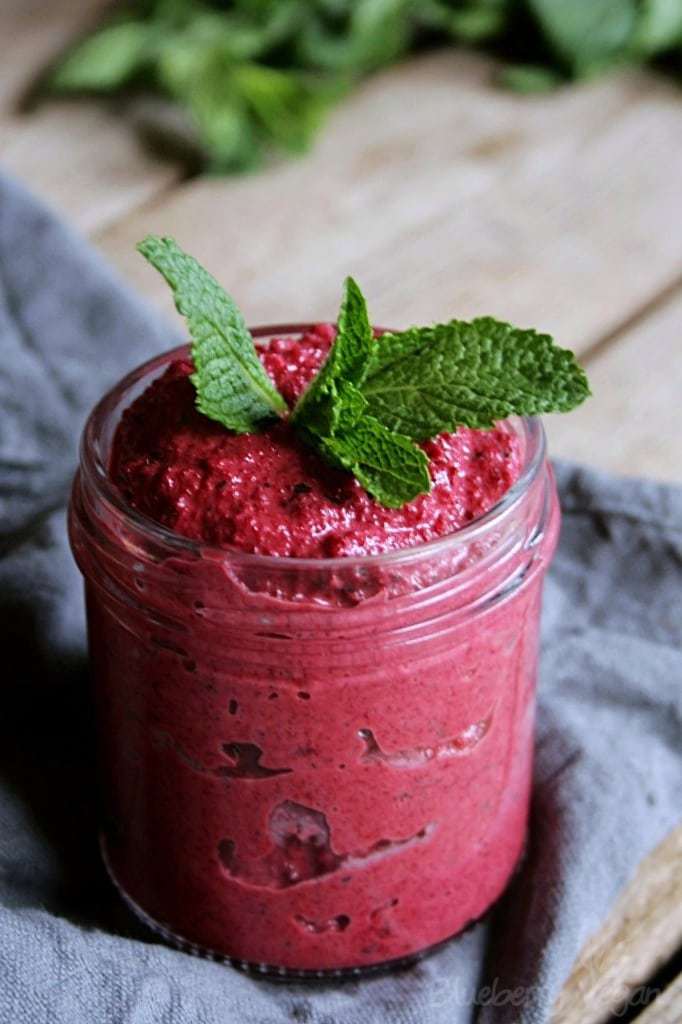 Ergibt/Yield:
1 small jar
150 g (1 1/2 medium) beetroot bulbs
1 clove garlic
60 g (4 tbsp) oil
30 g (3 tbsp) walnuts
20 g (2 tbsp) lemon juice
5 g ( 1 tbsp) nutritional yeast flakes
5 g (1 tsp) salt
pepper
1 stem mint - about 10 big leaves
Peel the beetroot and cook until firm to the bite. It doesn't matter if you cook it in water, steam it or cook it in the microwave.
Put all ingredients in a chopper or blender and process until finely chunky. Season to taste with lemon juice, salt and pepper.
If you want to have the pesto with noodles, mix it with a bit of the boiling water, so it is easier to mix with the noodles.