Quick Cinnamon Roll in a Cup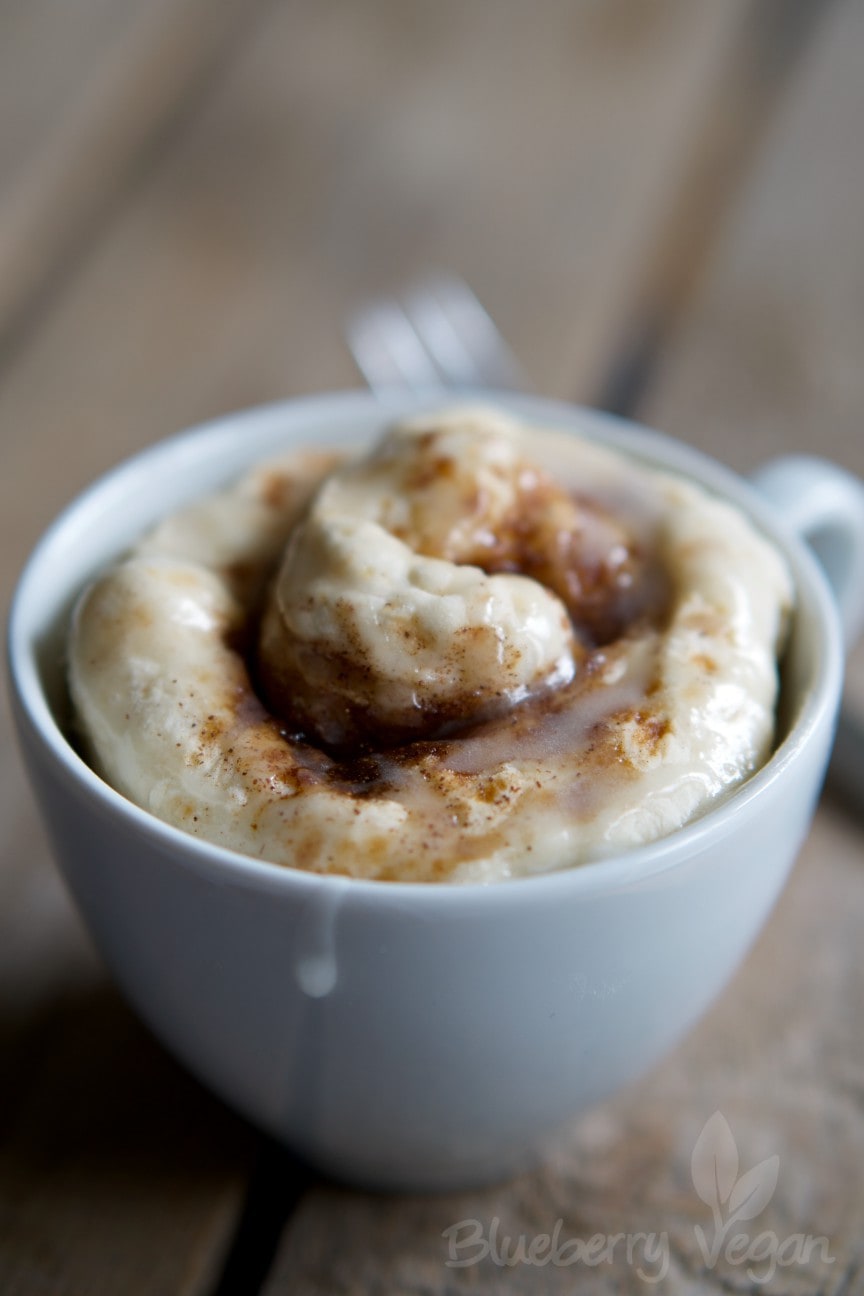 Ergibt/Yield:
1 Cinnamon Roll
1 heaped tbsp powdered sugar
1/4 -1/2 tsp non-dairy milk or water
3 heaped tbsp white flour - spelt or wheat
1/2 tsp baking powder
3 - 5 tbsp water
1 tbsp coconut sugar - alternative brown sugar
1/4 tsp cinnamon
Combine all ingredients for the icing to a thick glaze. Set aside.
Stir all ingredients for the dough and knead until a soft, non-sticky dough forms. If your dough is too hard, add a few drops of water. If it is sticky, dust it with flour and knead until non-sticky. Roll on the counter to a long "sausage" and flatten with your hands.
Mix cinnamon and sugar and sprinkle on the dough. Roll up from one site and squeeze a bit. It should almost be as high as wide. Place in a coffee cup and bake in the microwave on high power for 1 - 2 minutes until the filling comes out on the top.
Drizzle the icing over the cinnamon roll and enjoy immediately.
You better leave the cinnamon roll a bit shorter in the microwave than too long or it turns to stone.
Recipe by
Blueberry Vegan
at https://www.blueberryvegan.com/de/schnelle-tassen-zimtschnecke/